SIEBZEHNTER SONNTAG DES JAHRES "C" Lukas 11:1 – 13 "Dein Wille geschehe"
Lukas widmet den Lehren Jesu über das Gebet mehr Aufmerksamkeit als jeder andere Verfasser der Evangelien. Er erwähnt Jesus auch öfter als die anderen beim Gebet. In der heutigen Lesung stellt Lukas vom Beginn des 11. Kapitels seines Evangeliums an den Kern der Lehre Jesu über das Gebet vor. Es besteht darin, dass Jesus seinen Jüngern ein Gebet lehrt, ein Gleichnis über den hartnäckigen Nächsten und versichert, dass Gott unsere Gebete erhört. Die Jünger bemerken, dass Jesus "an einem bestimmten Ort" betet. Sie bitten Ihn, sie beten zu lehren, so wie es Johannes der Täufer seinen Jüngern beigebracht hatte. Jesus lehrt sie eine einfache Version des berühmtesten christlichen Gebets, des Vaterunsers oder des Vaterunsers. Die Version von Matthäus zeigt Anzeichen dafür, dass sie vom öffentlichen Gebet geprägt sind. Die Version von Lukas ist wahrscheinlich näher an der ursprünglichen Form, die Jesus lehrte. Ohne einen Großteil der Sprache, an die wir gewöhnt sind, wirkt Lukes Version einfach und direkt. Wir beten, dass Gottes Name als heilig anerkannt wird und dass seine Herrschaft über alles errichtet wird. Darauf folgen Bitten für unsere Bedürfnisse nach Brot, um Vergebung und um Befreiung. Lukas verwendet eher die theologische Sprache von "Sünden" als von "Schulden", die in der Version von Matthäus verwendet wird.
Nachdem er seinen Jüngern ein einfaches tägliches Gebet beigebracht hat, versichert Jesus ihnen, dass Gott Gebete erhört. Zuerst erzählt er ein Gleichnis von einem hartnäckigen Nachbarn, der um Mitternacht einen Freund um Brot bittet. Der Freund liegt bereits im Bett und hat keine Lust, seine Familie zu stören, aber weil sein Nachbar hartnäckig ist, steht der schlafende Mann auf und gibt ihm alles, was er braucht. Wenn ein Nachbar bereit ist, uns zu helfen, wenn wir hartnäckig genug sind, wie könnte Gott dann nicht auf unsere Bitten reagieren? Diese Lehre endet mit der Erinnerung, dass wir eine Antwort bekommen, wenn wir suchen. Wenn ein menschlicher Vater mit all seinen Fehlern weiß, wie er seinen Kindern gute Gaben geben kann, wie viel mehr wird uns unser himmlischer Vater geben? Anstelle von guten Gaben ersetzt Lukas jedoch das Wort Heiliger Geist. Dies deutet auf die Gabe des Heiligen Geistes hin, der für Lukas' Theologie von zentraler Bedeutung ist und der nach Pfingsten eine wichtige Rolle beim Wachstum der frühen Kirche spielen wird.
Das Gleichnis und die abschließende Lehre in diesem Abschnitt sollten uns nicht dazu verleiten, das Gebet als eine Reihe von Bitten an Gott zu denken. Wir bitten Gott um Regen, einen Segen für die Ernte und Schutz vor Unglück. Heute wird diese Art des Gebets von einigen verspottet; es lässt andere gleichgültig und wirft selbst unter den Gläubigen viele Fragen auf. Warum beten, wenn Gott bereits weiß, was wir brauchen, und immer bereit ist, uns alles Gute zu geben? Selbst angesichts der herzlichsten Bitten schweigt Gott oft. Er lässt den Ereignissen ihren scheinbar absurden Lauf. Alles läuft so ab, als gäbe es ihn nicht. Sein unerklärliches Schweigen lässt einen schreien: "Mein Gott, mein Gott, warum hast du mich verlassen?" (Psalm 22:2)
.
Wunderbar und tief sind die Gedanken der hl. Theresa von Jesus: "Gott weiß, was jeder von uns ertragen kann, und wenn Er eine tapfere Seele findet, zögert Er nicht, Seinen Willen in dieser Person zu erfüllen. Ich möchte sicherstellen, dass Sie wissen, was Sie meinen, wenn Sie sagen: "Dein Wille geschehe". Sie brauchen keine Angst zu haben, dass er Ihnen Reichtum, Freuden, große Ehren oder andere irdische Güter geben wird. Er legt viel mehr Wert auf Ihre Gaben und Wünsche, Sie großzügig zu belohnen. Er gibt dir sogar Sein Königreich, sogar in diesem Leben. Fragen Sie seinen glorreichen Sohn, der es aufrichtig und entschlossen im Garten gemacht hat. Wurde der Wille des Vaters nicht in Christus erfüllt durch Seine Prüfungen, das Leiden, die Beleidigungen und die Verfolgung, die Er erlitt, bis Sein Leben am Kreuz endete? Sie sehen, was Gott dem gegeben hat, den er am meisten liebte, und das zeigt Ihnen, was sein Wille ist. Mein ganzes Ziel, indem ich dies schreibe, ist, uns zu ermutigen, uns vollständig dem Schöpfer hinzugeben, unseren Willen seinem Willen zu unterwerfen und uns von den erschaffenen Dingen zu lösen.
https://www.facebook.com/groups/archdioceseofmalta/permalink/10160635747173783/
Blessed are those who remain faithful while they are treated by others and forgive them from their hearts. Blessed are those who look into the eyes of the abandoned and marginalized and show their closeness. Blessed are those who see God in every person and strive to discover others. Blessed are those who protect and care for our common home. Blessed are those who sacrifice their own comfort to help others. Blessed are those who pray and work for full fellowship among Christians. Pope Francis. #Jesus # Catholic # Christian www.vaticannews.va/en.html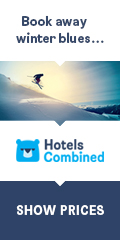 Things to see and do in Malta #malta #gozo #comino
Whether you're a history buff, a night owl, an adrenaline junkie or just a rambler looking to be overwhelmed by natural splendor, the list of things to do in Malta is endless. Whatever you're looking for in a vacation with so much to see and do, a trip to the Maltese Islands is an incomparable experience for every type of traveler. www.visitmalta.com/de/things-to-do-in-malta-and-gozo/
Follow on social media:
twitter.com/mummichogblogd1
www.facebook.com/themmummichogblogdotcom
www.reddit.com/r/themmummichogblog/
Disclaimer: Inconsistencies or differences in translation shall not be binding and shall have no legal effect for compliance or enforcement purposes. Themummichogblog cannot guarantee the validity of the information contained here. If you need specific advice (eg, medical, legal, financial, or risk management), seek advice from a licensed or knowledgeable professional in that area. According to Section 107 of the Copyright Act of 1976, the grant is for "fair use" for purposes such as criticism, comment, news reporting, teaching, scholarship, education and research .