NORWEGEN
Die norwegische Medienlandschaft kombiniert starke nationale Verlage und öffentliche Dienstmedien mit dem Ruf der Innovation in Inhalt und Geschäftsmodellen. Nach der Pandemie führte die norwegischen Medien trotz einiger Rückgang
in Nachrichten und Vertrauen in Nachrichten.
Bevölkerung 5,4 m
Internet -Penetration 98%
Norwegen bleibt das Land mit der höchsten Anzahl von Verbrauchern (41%), die bereit sind, Online -Nachrichten zu bezahlen, jedoch mit Beweisen aus unserer Umfrage (deter vier Prozentpunkte, PP) und in einigen Branchendaten, dass das Wachstum möglicherweise einen Sättigungspunkt erreicht hat.69 Die nationalen Titel, die unsere zahlenden Befragten zitierten, waren VG, Aftewpostew und Dagbladet, aber mehr als die Hälfte (53%) zahlen für lokale Titel.
Angesichts der starken Tradition des Norwegens beim Lesen von Print -Zeitungen wurde der Übergang zu digitalen Abonnements mit hybriden Lösungen beworben, die normalerweise Papier und digitale Inhalte bündeln. Dies und das Fehlen von Erfrölen erklären, warum Norwegen in unserer Umfrage zur Bezahlung von Online -Nachrichten den Vorsprung festgelegt hat. Ein damit verbundenes Problem für den Erfolg von Abonnementstrategien ist die Bereitschaft, ein Konto für den Zugriff auf Nachrichten zu registrieren oder einzurichten. Fast vier von zehn haben dies getan, was die dritthöchste in unserer Umfrage ist, und 26% haben sich bei mehr als einem Anbieter registriert. Viele weitere Befragte (44%) vertrauen Nachrichten -Websites, um ihre personenbezogenen Daten verantwortungsbewusst zu verwenden, als soziale Medien zu vertrauen, um die Privatsphäre in dieser Hinsicht zu schützen (34%).
Das Smartphone ist bei weitem das am häufigsten verwendete Gerät für Nachrichten, und bis zu 43% Reichweite für ihre Telefone, um die ersten Nachrichten am Morgen zu erhalten (gegenüber 32% im Jahr 2019), verglichen mit nur 5%, die zum Druck gehen. Dies zeigt nicht nur einen digital versierten Markt, sondern auch im Licht
Die Bereitschaft zu zahlen, Markennutzung und Vertrauensmessungen zeigt, wie Legacy -Marken es geschafft haben, ihren Journalismus für ein neues Medium neu zu erfinden, und es überraschend gut gelungen ist, zahlende Benutzer mitzunehmen.
Im Gegensatz zu vielen Ländern errichtete Norweger Nachrichtenmedien wirtschaftlich gut durch die Pandemie und vermieden Entlassungen. SWIL öffentlicher Notfall
Subventionen während der Pandemie halfen
– und in einigen Fällen wurden als Nachrichtenanbieter weniger Schaden als erwartet zurückgegeben. Die AD -Einnahmen schwankten, aber Anfang 2022 haben die Anzeigenagenturen einen erheblichen Anstieg des digitalen Umsatzes gemeldet, was den Anzeigenmarkt erwartete
um den Pandemie -Abschwung zurückgegangen zu sein. Als Beweis für einen allgemein optimistischen Ausblick für den Journalismus haben die wichtigsten Nachrichtenanbieter die fortgesetzt, die
shil zu digital nur und Anfang 2022 Schibsted (dem VG und AFTEWPOSTEW besitzt) behauptet, "digital nachhaltig" zu sein, was bedeutet, dass es nicht mehr ist
auf Drucknachrichten angewiesen.
Der öffentliche Service -Sender NRK hielt seine führende Position in Fernseh- und Radionachrichten und bleibt eine viel nutzte und sehr vertrauenswürdige Marke online – nur von Schibsteds VG Online geschlagen. Während sowohl NRK als auch VG die Reichweite leicht abnehmen, bleibt die Gruppe der meisten gebrauchten Marken und deren Rangliste stabil. Auf der Rückseite einer von der Regierung initiierten Überprüfung der Beiträge der NRK zur Medienvielfalt tauchten die lang anhaltende Debatte über die Online-Aktivitäten des öffentlichen Dienstes in diesem Jahr wieder auf, mit stärkeren Anrufen von kommerziellen Medien
Einschränkung der Online -Bestimmung von NRK.
In diesem Jahr sahen wir eine fortgesetzte Professionalisierung und Förderung von Podcasts in Norwegen, wobei kommerzielle Marken etablierte Podcast -Stars erwarben, und die NRK trug ihre Audioprogrammierung als Podcasts aktiver. Verwendungszweck
von Podcasts wächst weiter: 42% der Norweger haben sich einen Podcast angehört
Im letzten Monat (6 -jährige seit 2020) und unter den unter 35 Jahren beträgt der Anstieg bis zu 9 Seiten. Der Anstieg ist insbesondere für Podcasts zu Fachfragen wie Wirtschaft, Wissenschaft und Gesundheit bekannt.
Unter den jüngsten und laufenden globalen Krisen, auf die sich die Nachrichten konzentrieren, wird die Klimakrise unter Norwegern immer noch Aufmerksamkeit erregt. Sieben von zehn sagen, sie achten auf dieses Problem, wobei die Dokumentarfilme als ausfallen
eine bevorzugte Quelle. Zwei von zehn Staaten, die sie nicht auf den Klimawandel achten, und eine Vielzahl stimmt zu, dass Nachrichten eine Reihe von Ansichten zu diesem Thema widerspiegeln sollten, anstatt eine klare Position zu nehmen.
Hallvard Moe
Uwiversity von Bergew
69 https://www.mediedrilene.no/siteasssets/bilder/rapportbente/mbl_betalingfornyheter_rapport_2021.pdf und https://ww.mediebrilen.no/sitesets/dokumenter/ww.medrilen.no.
https://reutersinstitute.politics.ox.ac.uk/sites/default/files/2022-06/digital_news-report_2022.pdf
Blessed are those who remain faithful while they are treated by others and forgive them from their hearts. Blessed are those who look into the eyes of the abandoned and marginalized and show their closeness. Blessed are those who see God in every person and strive to discover others. Blessed are those who protect and care for our common home. Blessed are those who sacrifice their own comfort to help others. Blessed are those who pray and work for full fellowship among Christians. Pope Francis. #Jesus # Catholic # Christian www.vaticannews.va/en.html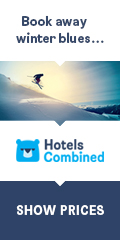 Things to see and do in Malta #malta #gozo #comino
Whether you're a history buff, a night owl, an adrenaline junkie or just a rambler looking to be overwhelmed by natural splendor, the list of things to do in Malta is endless. Whatever you're looking for in a vacation with so much to see and do, a trip to the Maltese Islands is an incomparable experience for every type of traveler. www.visitmalta.com/de/things-to-do-in-malta-and-gozo/
Follow on social media:
twitter.com/mummichogblogd1
www.facebook.com/themmummichogblogdotcom
www.reddit.com/r/themmummichogblog/
Disclaimer: Inconsistencies or differences in translation shall not be binding and shall have no legal effect for compliance or enforcement purposes. Themummichogblog cannot guarantee the validity of the information contained here. If you need specific advice (eg, medical, legal, financial, or risk management), seek advice from a licensed or knowledgeable professional in that area. According to Section 107 of the Copyright Act of 1976, the grant is for "fair use" for purposes such as criticism, comment, news reporting, teaching, scholarship, education and research .