Rass
is
tisc
he
und
soziale Gerechtigkeit
s
in
d
Bildungsgerechtigkeit
Nea Edjustice engagiert und mobilisiert Pädagogen, Verbündete und Aktivisten im Kampf um rassistische, soziale und wirtschaftliche Gerechtigkeit in der öffentlichen Bildung.
TEILEN
Twitter
Facebook
Eine Ausbildung ist ein ziviles Recht, und jedes Kind, das sich nicht sicher fühlt, wird ihr ziviles Recht verweigert.
Wir arbeiten unermüdlich daran, Systeme der Unterdrückung abzubauen, die den Kindern daran hindern, aufgrund ihrer Rasse, ihres Geschlechts, ihrer sexuellen Orientierung, ihrer Kultur oder ihrer Nationalität auf eine große öffentliche Bildung zuzugreifen.
Erforschen Sie die folgenden Probleme, um die Gerechtigkeit mit uns voranzutreiben.
Rocio inklan
Öffentliche Schulen machen unsere Gemeinden aus, aber ihre Stärke hängt davon ab, dass wir uns mit den systemischen Ungleichheiten befassen, mit denen unsere Schüler und Gemeinden konfrontiert sind.
Zitat von: —Rocío Inklán, Senior Director, NEA Center for Social Justice
https://www.nea.org/advocating-for-change/racial-social-justice?utm_source=edaction&utm_medium=email&utm_campaign=welcomeseries
—
#TheMumMichogblogDotcom
Übersetzt von: themumichogblogdotcom – https://themummichogblog.com
Tweets by Mummichogblogd1
https://www.linkedin.com/in/peter-mu-9171881b4/
https://www.facebook.com/themummichogblogdotcom
https://www.reddit.com/r/themummichogblog/
—–
Blessed are those who remain faithful while they are treated by others and forgive them from their hearts. Blessed are those who look into the eyes of the abandoned and marginalized and show their closeness. Blessed are those who see God in every person and strive to discover others. Blessed are those who protect and care for our common home. Blessed are those who sacrifice their own comfort to help others. Blessed are those who pray and work for full fellowship among Christians. Pope Francis. #Jesus # Catholic # Christian www.vaticannews.va/en.html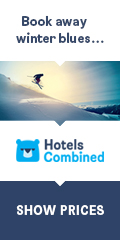 Things to see and do in Malta #malta #gozo #comino
Whether you're a history buff, a night owl, an adrenaline junkie or just a rambler looking to be overwhelmed by natural splendor, the list of things to do in Malta is endless. Whatever you're looking for in a vacation with so much to see and do, a trip to the Maltese Islands is an incomparable experience for every type of traveler. www.visitmalta.com/de/things-to-do-in-malta-and-gozo/
Follow on social media:
twitter.com/mummichogblogd1
www.facebook.com/themmummichogblogdotcom
www.reddit.com/r/themmummichogblog/
Disclaimer: Inconsistencies or differences in translation shall not be binding and shall have no legal effect for compliance or enforcement purposes. Themummichogblog cannot guarantee the validity of the information contained here. If you need specific advice (eg, medical, legal, financial, or risk management), seek advice from a licensed or knowledgeable professional in that area. According to Section 107 of the Copyright Act of 1976, the grant is for "fair use" for purposes such as criticism, comment, news reporting, teaching, scholarship, education and research .