Malta
Enterpr
is
e
ist
stolz dar
auf
,
#Jamala
für eine Open-Air-Veranstaltung🟡ONE LOVE… CELEBRATING PEACE🔵 am 8. Juli um 20.30 Uhr auf dem Gelände von Malta Enterprise, Pieta, zu veranstalten.
Tickets ▶️
https://www.visitmalta.com/en/events-in-malta-and-gozo/event/one-love-celebrating-peace/
Jamala ist eine internationale ukrainische Sängerin 🎶 und Eurovision-Gewinnerin, die der besondere Gast dieser Veranstaltung sein wird, um ukrainischen Bürgern zu helfen, die nach #Malta 🇲🇹 fliehen, deren Leben durch den Krieg zerstört wurde, und für den Bau des 'Becs'. Sekundarschule in Äthiopien, in Erinnerung an die 15-jährige Rebecca Zammit Lupi, die 2021 an einer seltenen Form von Krebs starb.
Tickets kosten 30 Euro inklusive Softdrinks & Wasser und 50 Euro inklusive Wein, Bier und Spirituosen. Kostenlose Parkplätze vorhanden.
Kurt Farrugia – maltesische Tourismusbehörde https://m.facebook.com/story.php?story_fbid=7974407345904400&id=286158191396059
Blessed are those who remain faithful while they are treated by others and forgive them from their hearts. Blessed are those who look into the eyes of the abandoned and marginalized and show their closeness. Blessed are those who see God in every person and strive to discover others. Blessed are those who protect and care for our common home. Blessed are those who sacrifice their own comfort to help others. Blessed are those who pray and work for full fellowship among Christians. Pope Francis. #Jesus # Catholic # Christian www.vaticannews.va/en.html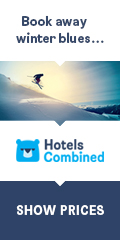 Things to see and do in Malta #malta #gozo #comino
Whether you're a history buff, a night owl, an adrenaline junkie or just a rambler looking to be overwhelmed by natural splendor, the list of things to do in Malta is endless. Whatever you're looking for in a vacation with so much to see and do, a trip to the Maltese Islands is an incomparable experience for every type of traveler. www.visitmalta.com/de/things-to-do-in-malta-and-gozo/
Follow on social media:
twitter.com/mummichogblogd1
www.facebook.com/themmummichogblogdotcom
www.reddit.com/r/themmummichogblog/
Disclaimer: Inconsistencies or differences in translation shall not be binding and shall have no legal effect for compliance or enforcement purposes. Themummichogblog cannot guarantee the validity of the information contained here. If you need specific advice (eg, medical, legal, financial, or risk management), seek advice from a licensed or knowledgeable professional in that area. According to Section 107 of the Copyright Act of 1976, the grant is for "fair use" for purposes such as criticism, comment, news reporting, teaching, scholarship, education and research .