Top -Lux
us
marken
im
Auge
die
Metaverse
Top -Lux
us
-
und
Schön
he
itsmarken
s
in
d
der
An
lässe für
die
Metaverse. So positionieren
s
ich
ein
ige der Top -Luxusmarken für
eine
im
mersive Zukunft.
Luxus, Schönheit und Mode finden allmählich ihren Weg in die Metaverse. Einige der Top-Luxusmarken, die hochpreisige Konsumgüter verkaufen, haben bereits begonnen, eine "lokale Präsenz" in der Metaverse aufzubauen.
Schönheit in der Metaverse
Schönheit in der Metaverse
Marken wie L'Oreal und LVMH sind einige der ersten, die das neue immersive technologische Phänomen annehmen.
Schönheit tritt in die Metaverse ein
Die Top-Beauty-Marke L'Oréal hat in seinem Metaverse-Spiel mit YSL, Mugler und NYX Professional Make-up. Vor kurzem hat L'Oreal seine digitale Brieftasche vorgestellt, bei der bis zu 10.000 kostenlose L'Oreal -NFTs angefordert werden können. Kunden werden diese NFTs im Laufe des Jahres nutzen, um den Zugang zu digitalen und realen Erfahrungen, Veranstaltungen und Produkten freizuschalten.
In der Brieftaschenkampagne werden die Kunden von L'Oreal in die Welt der Metaverse eingeführt. L'Oreal sagt, es möchte die Grundlagen einer Metaverse -Zukunft schaffen und verstehen, wie Schönheit in der Metaverse -Welt aussehen könnte. Laut Asmita Dubey, Chief Digital und Marketing Officer von L'Oreal, plant die Marke der Schönheit auch, die Wurzeln seiner Marke DNA in der Metaverse zu pflanzen und das Unternehmen "durch das Prisma der Gemeinschaft" nähert.
L'Oreal sucht nach Partnern für diese virtuelle Zukunft. Das Unternehmen sagt, dass es über immersive Erfahrungen nachdenkt und den virtuellen Einfluss, Avataren, Produkte sowie Sammlerstücke erforschen möchte. Das Unternehmen wird all dies untersuchen, um "die neuen visuellen Codes zu verstehen", die "neuen Wege, wie Menschen Schönheit sehen", sagte Dubey.
L'Oreal sucht auch nach Partnerschaften mit Einzelpersonen und Unternehmen, die noch nicht auf dem Radar des Unternehmens sind. Dubey sagte, das Unternehmen freue sich darauf, mit dem "neuen Ökosystem der Partner" zusammenzuarbeiten. L'Oreal sagt, es hat sich bereits mit der Web 3 -Plattform Ariani zusammengetan und sucht nach Partnerschaften mit einem sehr neuen Ökosystem. Die Marke möchte mit 3D -Künstlern zusammenarbeiten, die neue Formen digitaler Schönheit und Make -up -Kunst schaffen. Laut Dubey wird die Marke mit mehr Animatoren, 3D -Künstlern und sogar Software -Ingenieuren in Kontakt treten. Die Schönheitsmarke wird auch mit Blockchain -Experten zusammenarbeiten.
Dies ist nicht L'Oreals erster Ausflug in den Eindringlichen. Im Jahr 2018 investierte das Unternehmen in eine Reihe von AR-Apps und erwarb das Startup-Modiface, dessen AR-App es Benutzern ermöglicht, neue Frisuren auf den Kopf zu projizieren und Make-up-Try-Ons auf ihren Gesichtern zu machen. Im Jahr 2020 startete L'Oreal ein Virtual -Reality -Trainingsprogramm für Friseure.
LVMHs Metaverse -Spiel
Die französische Multinational Corporation LVMH plant, eine Reihe ihrer Marken in die Metaverse zu bringen, darunter Luis Vuitton, Christian Dior und die Weinband Moet & Chandon. LVMHs Head of Crypto und der Metaverse Nelly Mensah sind der Ansicht, dass die immersive und metaversale Zukunft ein wichtiger Einnahmenfahrer sein wird.
Laut Mensah untersucht LVMH vier primäre Anwendungsfälle für die Metaverse. Das erste ist das Erlebnis von Kundenstorten und immersiven Marken. Mensah erklärt, dass die Metaverse Transparenz, Rückverfolgbarkeit, Verfolgung und Authentizität hervorbringt.
Das Unternehmen untersucht auch digitale Zwillinge und die Erweiterung seiner Produktpalette innerhalb der virtuellen Welt. Laut Mensah sollen diese Personalisierung und Selbstdarstellung zulassen. LVMH plant auch, Kryptowährungen als Zahlungsform zu akzeptieren.
Bulgari, eine LVMH -Schmuckmarke, möchte in Zusammenarbeit mit dem Erlebnis der italienischen Werbeagentur ein eigenes Metaverse schaffen, dessen Spezialisierung im Technologie- und Metaverse -Handel liegt.
Massimo Paloni, Chief Operations and Innovation Officer von Bulgari, ist der Ansicht, dass aktuelle Metaversen nicht die Art von Qualität bieten, die für die Positionierung einer Luxusmarke erforderlich ist. Infolgedessen möchte die Schmuckmarke ihre eigene proprietäre Metaverse schaffen. Dies ist immer noch nur ein Konzept und die Marke durchläuft eine Lernkurve und entworfene Räume, sagt er.
Paloni möchte die Kultur und Prozesse für die Metaverse in der Schmuckmarke kreieren, damit Bulgari, wenn die Metaverse -Gelegenheit in großer Weise beginnt, bereit ist, in die Zukunft zu fahren.
Im Rahmen der Vorbereitungen für die Metaverse erstellt Bulgari derzeit 3D -Versionen seines gesamten Portfolios, was keine leichte Aufgabe ist. Die Diamanten zum Beispiel müssen realistisch aussehen. Laut Paloni braucht sein Partner der digitalen Agentur zwischen einer Woche und einem Monat, um nur ein virtuelles Schmuckstück zu kreieren!
Quelle: Die Trommel
https://virtualrealitytimes.com/2022/06/26/top-luxury-brand-yeg-the-metaverse/
Blessed are those who remain faithful while they are treated by others and forgive them from their hearts. Blessed are those who look into the eyes of the abandoned and marginalized and show their closeness. Blessed are those who see God in every person and strive to discover others. Blessed are those who protect and care for our common home. Blessed are those who sacrifice their own comfort to help others. Blessed are those who pray and work for full fellowship among Christians. Pope Francis. #Jesus # Catholic # Christian www.vaticannews.va/en.html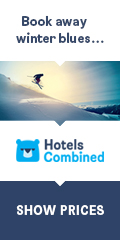 Things to see and do in Malta #malta #gozo #comino
Whether you're a history buff, a night owl, an adrenaline junkie or just a rambler looking to be overwhelmed by natural splendor, the list of things to do in Malta is endless. Whatever you're looking for in a vacation with so much to see and do, a trip to the Maltese Islands is an incomparable experience for every type of traveler. www.visitmalta.com/de/things-to-do-in-malta-and-gozo/
Follow on social media:
twitter.com/mummichogblogd1
www.facebook.com/themmummichogblogdotcom
www.reddit.com/r/themmummichogblog/
Disclaimer: Inconsistencies or differences in translation shall not be binding and shall have no legal effect for compliance or enforcement purposes. Themummichogblog cannot guarantee the validity of the information contained here. If you need specific advice (eg, medical, legal, financial, or risk management), seek advice from a licensed or knowledgeable professional in that area. According to Section 107 of the Copyright Act of 1976, the grant is for "fair use" for purposes such as criticism, comment, news reporting, teaching, scholarship, education and research .