Saarl
an
d Apartments66115 Saarbrucken
aus
Top a
us
g
es
tattete Wohnungen
mit
Balkonen, WL
AN
& Parkplatz
in
klusive, zentral gelegen
Saarland Apartments Bild 1
Saarland Apartments Bild 2
Saarland Apartments Bild 3
Saarland Apartments Bild 4
Saarland Apartments Bild 5
Saarland Apartments Bild 6
Saarland Apartments Bild 7
Saarland Apartments Bild 8
Saarland Apartments Bild 9
Saarland Apartments Bild 10
Adresse & Kontakt
Kontaktinformationen anzeigen
Victor Toe
Anfrage über WhatsApp
Hinweis vom Vermieter
Zu jeder Zeit telefonisch erreichbar. Fließend deutsch und englisch.
Saarland Apartments Ludwigstrasse 60 66115 Saarbrücken
Auf der Karte anzeigen
Routenplaner
– Die Apartments befinden sich zentral in Saarbrücken mit direktem Zugang zu allen Schnellstraßen, Einkaufsmöglichkeiten, Kino, Bus und Zug
– Inhouse Garagen und Parkplätze sind leicht hinter dem Haus zugänglich
– Die Wohnungen wurden frisch renoviert, jeweils eine Arbeitsmöglichkeit, Zugang zum Balkon, Fernseher, WLAN und Stauraum
– Die Küche ist mit allem ausgestattet. Gerichte, Kochutensilien, Waschmaschine, Trockner, Geschirrspüler und eine breite Palette von Elektrogeräten sind ebenfalls erhältlich
– Das Badezimmer umfasst ein Duschbad oder Dusche, Toilette, Haartrockner und Waschbecken
– Jedes Zimmer verfügt über eine Starterpackung, die Ohrstöpsel, Zahnpasta und Duschgel enthält
– Alle 14 Tage Handtücher und Bettwäsche werden vom Reinigungsservice ausgetauscht und gereinigt
– Abfalltrennung, Sauberkeit und Kommunikation sind für uns in unseren Saarlandapartmenten sehr wichtig
Preise (plus Mehrwertsteuer)
Art personenpreis
Ganzes Eigentum 2 9 € 140,00
Der Mietbetrag wird eine endgültige Reinigungsgebühr von 60 € hinzugefügt
Der Vermieter nimmt eine Kaution von 300 € vor
Zusätzliche Preisinformationen
– 100% Vorauszahlung durch Bankübertragung oder in bar bei der Ankunft
-Saarlandapartment #16 /66 m² / für 3-7 Personen (30-15 EUR / Nacht pro Person + Mehrwertsteuer) / Rabatt für längere Aufenthalte
-Saarlandapartment #11/37 m² / für 1-2 Personen (45-25 EUR / Nacht pro Person + Mehrwertsteuer) / Rabatt für längere Aufenthalte
–
Diese Unterkunft begrüßt seit dem 30.03.2022 Mieter auf Monteurzimmer.de.
Möblierung
Kocheinrichtung
W-LAN
Fernseher
Grilleinrichtung
Dusche
Balkon
Fön
Kühlschrank
Kaffeemaschine
Waschmaschine
Mikrowelle
Geschirrspülmaschine
Raucher
Toilette
Parkplatz
LKW -Parkplatz
Handtücher inkl.
Getrennte Betten
Gemeinschaftsraum
gemeinsames Badezimmer
Wasserkocher
Familienfreundlich
Zusätzliches Bett verfügbar
Badewanne
Bettwäsche inkl.
LGBTQ+ freundlich
Streaming -Dienste
Hygieneprodukte
https://www.monteurzimmer.de/wohnung/66115-saarbruecken-a9391ea6b0
——
#Malta #themumMichogblogDotcom #deutschland #deutsch #schweiz #Österreich #belgien #luxemburg #liechttenstein
KINNIE-Der klassische alkoholfreie Kinnie ist Maltas Favorit, mit einem unverwechselbaren Geschmack, der seit 1952 unverändert bleibt. Sein einzigartig bittersüßer, orangefarbener Geschmack steht im Gegensatz zu einer geheimen Mischung aus aromatischen Kräutern, um die Geschmacksknospen zu verhindern. Es ist für sich genommen oder als Mixer für alkoholische Getränke köstlich und wir empfehlen ein Stück Orange, um den Geschmack herauszubringen! – https://kinnie.com/
Gott, der Vater, ich biete dir die göttlichen Wunden Christi, deines Sohnes, um dir zu danken, wie du es verdient hast, die Ehre, die du deinem Sohn und unserem Bruder Jesus Christus verliehen hast, durch wen und mit wem und in wem, alle Ehre, Alle Herrlichkeit und alle Dank werden dir, oh Gott, in der Einheit des Heiligen Geistes für immer und ewig gegeben. Saint Gorg Preca
Zuerst gepostet auf https://themummichogblog.com
Tweets by Mummichogblogd1
https://www.linkedin.com/in/peter-mu-9171881b4/
https://www.facebook.com/themummichogblogdotcom
https://www.reddit.com/r/themummichogblog/
—–
Blessed are those who remain faithful while they are treated by others and forgive them from their hearts. Blessed are those who look into the eyes of the abandoned and marginalized and show their closeness. Blessed are those who see God in every person and strive to discover others. Blessed are those who protect and care for our common home. Blessed are those who sacrifice their own comfort to help others. Blessed are those who pray and work for full fellowship among Christians. Pope Francis. #Jesus # Catholic # Christian www.vaticannews.va/en.html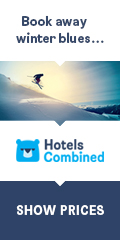 Things to see and do in Malta #malta #gozo #comino
Whether you're a history buff, a night owl, an adrenaline junkie or just a rambler looking to be overwhelmed by natural splendor, the list of things to do in Malta is endless. Whatever you're looking for in a vacation with so much to see and do, a trip to the Maltese Islands is an incomparable experience for every type of traveler. www.visitmalta.com/de/things-to-do-in-malta-and-gozo/
Follow on social media:
twitter.com/mummichogblogd1
www.facebook.com/themmummichogblogdotcom
www.reddit.com/r/themmummichogblog/
Disclaimer: Inconsistencies or differences in translation shall not be binding and shall have no legal effect for compliance or enforcement purposes. Themummichogblog cannot guarantee the validity of the information contained here. If you need specific advice (eg, medical, legal, financial, or risk management), seek advice from a licensed or knowledgeable professional in that area. According to Section 107 of the Copyright Act of 1976, the grant is for "fair use" for purposes such as criticism, comment, news reporting, teaching, scholarship, education and research .