🤩 Wir feiern gerade
#SustainabilityWeek
! Im Rahmen unseres Programms haben unsere Mitarbeiter zwei sehr interessante Vorträge besucht.
Die erste zum Thema nachhaltige Entwicklung wurde von Herrn Antonello Gauci, Chief Executive von Inspire Malta, gehalten. Er ist außerdem Administrator der Alfred Mizzi Foundation, Gründungsmitglied der Ladybird Foundation, der Dar il Hena Foundation und von CORE. Antonello hat eine Leidenschaft für #Führung und #Nachhaltigkeitsentwicklung und die Verbindung zwischen beiden.
Der zweite Vortrag über Neurodiversität am Arbeitsplatz wurde von Adelaide Silva gehalten, einer Leiterin der klinischen Verwaltung, die für das Behindertenprogramm der Inspire Foundation tätig ist. Sie ist von Beruf Sportpädagogin und hat sich auf angepasste Bewegung und Sport für Menschen mit #Behinderung spezialisiert. Sie arbeitet seit fast 10 Jahren bei Inspire mit Erfahrung sowohl in der Behindertenabteilung als auch in der Abteilung für soziale Unternehmen.
Danke euch beiden! Beide Gespräche waren sehr interessant 😊
#MAPFRE #Malta #Nachhaltigkeit #Woche #Aktivitäten #Programm #Gespräche #Mitarbeiter https://m.facebook.com/story.php?story_fbid=5199118223514686&id=416589248434298
Blessed are those who remain faithful while they are treated by others and forgive them from their hearts. Blessed are those who look into the eyes of the abandoned and marginalized and show their closeness. Blessed are those who see God in every person and strive to discover others. Blessed are those who protect and care for our common home. Blessed are those who sacrifice their own comfort to help others. Blessed are those who pray and work for full fellowship among Christians. Pope Francis. #Jesus # Catholic # Christian www.vaticannews.va/en.html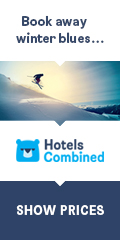 Things to see and do in Malta #malta #gozo #comino
Whether you're a history buff, a night owl, an adrenaline junkie or just a rambler looking to be overwhelmed by natural splendor, the list of things to do in Malta is endless. Whatever you're looking for in a vacation with so much to see and do, a trip to the Maltese Islands is an incomparable experience for every type of traveler. www.visitmalta.com/de/things-to-do-in-malta-and-gozo/
Follow on social media:
twitter.com/mummichogblogd1
www.facebook.com/themmummichogblogdotcom
www.reddit.com/r/themmummichogblog/
Disclaimer: Inconsistencies or differences in translation shall not be binding and shall have no legal effect for compliance or enforcement purposes. Themummichogblog cannot guarantee the validity of the information contained here. If you need specific advice (eg, medical, legal, financial, or risk management), seek advice from a licensed or knowledgeable professional in that area. According to Section 107 of the Copyright Act of 1976, the grant is for "fair use" for purposes such as criticism, comment, news reporting, teaching, scholarship, education and research .