Zur Hölle geschickt
• Polizeineutralisierung von Entführern, die das Leben für Pendler auf der Benin-Asaba-Straße zum Hölle machen
Die Mitarbeiter der Einheit Anti-Kidnapping und Cyber ​​Crime des Edo State Police Command haben sagten, sie hätten nicht weniger als zehn mutmaßliche Entführer und bewaffnete Räuber getötet, die den Staat terrorisierten und mehrere Opfer entlang des Benin/Asaba Expressway entführt hatten.
Die Polizeimitarbeiter sagten auch, dass sie 12 Opfer aus dem Versteck der Entführer gerettet haben, so wie im Dorf Oolbo-Onu in Orhioumwon Local Government Area und EGBA in Uhunmwonde lokaler Regierungsgebiet des Bundesstaates Edo fünf Verdächtige festgenommen wurden.
Der Polizeikommissar von Edo, Herr Abutu Yaro, sagte am Samstag Sun, dass es ein umfassender Krieg zwischen den Polizeibeamten und den Entführern sei, die den Staat terrorisiert haben.
Er sagte, die Entführer hätten ihre schändlichen Aktivitäten entlang der Auchi Expressway Asaba/Benin Expressway, einschließlich Egba Town und dem Dorf von Oolbo-Onu, durchgeführt, wo sie angeblich Opfer entführten und sie in ihrem Versteck hielten. Sie forderten dann und forderten 3 Millionen N bzw. 5 Millionen N als Lösegeld der Verwandten der Opfer, sagte der Polizeichef.
Abutu erinnerte sich daran, dass am 28. Juli eine zehnköpfige Bande von Entführern zwei Opfer entführte und sie zu ihrem Versteck in Ogwuweka Forest vor dem Benin/Auchi Expressway brachte. Er sagte, die Verwandten der Opfer meldeten dann den Fall im Hauptquartier der Divisionspolizei, Egba.
"Sie haben mich informiert und ich schickte die Anti-Kidnapping/Cyber-Verbrechensbeamten, um die beiden Opfer zu retten. Die Gang der Entführer rief an und bat die Verwandten um N2Millionen -Lösegeld. Aber die Anti-Kidnapping/Cyber-Verbrechensbeamten hatten in Verbindung mit der EGBA-Polizeiabteilung eine Begegnung mit den Entführern. Zwei Verdächtige wurden erschossen, während zwei am 2. August 2022 festgenommen wurden.
"Die beiden verhafteten Verdächtigen werden als Mohammed Umar alias" Smalie Bokolo ", 23 Jahre alt und Bashir Saidu, 30 Jahre alt, identifiziert. Sie retteten die beiden Opfer und die beiden Verdächtigen brachten die Polizeibeamten in ihr Operationslager, das tief im Wald in der EGBA -Gemeinde liegt.
"Die Polizei hat ein AK 47 -Gewehr mit 24 Runden mit 9,9 -mm -Munition, zwei Einzelfasskanonen mit fünf lebenden Patronen und einem Blue Saloon -Golfwagen mit Registrierungsnummer Edo UBT 490AA von einem anderen Ort innerhalb der Metropole Benin" geborgen ", erklärte CP.
Der Kommissar gab an, dass die beiden Verdächtigen Mohammed Umar und Bashir Saidu die Polizeibeamten zu einem weiteren Versteck und einem operativen Lager von der Urokhosa -Gemeinde vor Benin/Auchi Expressway gebracht haben, wo sie einen weiteren Satz von Entführern trafen und ein Waffen Duell mit sich hatten .
Er sagte, einige der Verdächtigen hätten tödliche Verletzungen und entkommen, während zwei weitere Opfer gerettet wurden, und fügte hinzu, dass die Opfer fünf Tage lang in ihrer Gefangenschaft gewesen seien.
Er sagte, intensives Buschkämmen des Gebiets sei für eine mögliche Neutralisation oder Verhaftung anderer flüchtender Bandenmitglieder noch nicht abgeschlossen.
Herr Abutu fügte hinzu, dass am 1. August 2022 eine Bande von Entführern, die in der Tarnung von Armee gekleidet waren, zwei Fahrzeuge entlang der Ibillo/Ikiran-Ore Road angriff.
Er sagte, sie seien aus dem Busch gekommen und hätten sechs Passagiere von den Fahrzeugen in den Busch entfernt.
Er erklärte, dass das Hauptquartier der Divisional Police in Ibillo in Zusammenarbeit mit dem Militär und den Bürgerwehrmittel sofort mobilisierte und sich umsetzt. Ihm zufolge wurden drei entführte Opfer gerettet. Dazu gehören eine 70-jährige Frau, Frau Alice Audi, eine Frau Isiaiah Ruth (65) und Herr DeJor Isiaka, 50. Er sagte, die drei Opfer seien unverletzt gerettet worden.
"Die Polizeimitarbeiter haben zwei der Entführer getötet, während drei weitere Opfer später in ihrem Verstecklager gerettet wurden.
Abutu sagte, dass Uyo am 5. August 2022 eine Beschwerde erhielt, dass drei Opfer, die traditionelle Anbeter waren, entführt und in den Busch zu einem Fluss entlang der Benin/Abraka -Straße zum Gebet gebracht wurden.
"Die Polizeibeamten in Uyo mobilisierten mit der Wachsamkeitsgruppe und gaben den Entführern eine heiße Verfolgungsjagd, die die Entführer veranlasste, die Opfer zu verlassen und in den Busch zu fliehen", sagte er. Er erklärte weiter, dass eine Bande von Entführern am 18. Juli 2022 einen Herrn Godwin Aigbogun entführt habe, Vorsitzender des All Progressive Congress in Station 9 Orhionmwon Local Government Area des Bundesstaates Edo.
Er sagte, das Opfer sei auf dem Weg zu seiner Farm im Dorf Oolbo-Unu entführt worden.
"Das Polizei-Crack-Team und die Anti-Kidnapping-/ Cyber-Verbrechensbeamten haben ein aggressives Busch eingelöst, das das Opfer kämmte und rettete, während die Entführer die Polizeipräsenz bemerkten, entkommen und verlassen dem Opfer", sagte der Kommissar.
Blessed are those who remain faithful while they are treated by others and forgive them from their hearts. Blessed are those who look into the eyes of the abandoned and marginalized and show their closeness. Blessed are those who see God in every person and strive to discover others. Blessed are those who protect and care for our common home. Blessed are those who sacrifice their own comfort to help others. Blessed are those who pray and work for full fellowship among Christians. Pope Francis. #Jesus # Catholic # Christian www.vaticannews.va/en.html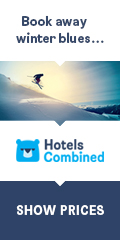 Things to see and do in Malta #malta #gozo #comino
Whether you're a history buff, a night owl, an adrenaline junkie or just a rambler looking to be overwhelmed by natural splendor, the list of things to do in Malta is endless. Whatever you're looking for in a vacation with so much to see and do, a trip to the Maltese Islands is an incomparable experience for every type of traveler. www.visitmalta.com/de/things-to-do-in-malta-and-gozo/
Follow on social media:
twitter.com/mummichogblogd1
www.facebook.com/themmummichogblogdotcom
www.reddit.com/r/themmummichogblog/
Disclaimer: Inconsistencies or differences in translation shall not be binding and shall have no legal effect for compliance or enforcement purposes. Themummichogblog cannot guarantee the validity of the information contained here. If you need specific advice (eg, medical, legal, financial, or risk management), seek advice from a licensed or knowledgeable professional in that area. According to Section 107 of the Copyright Act of 1976, the grant is for "fair use" for purposes such as criticism, comment, news reporting, teaching, scholarship, education and research .