https://themummichogblog.com/ – #themummichogblogdotcom #news #English #currentaffairs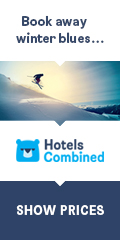 F
und
ra
is
er
for
Kentucky girl
in
jured by lawnmower postponed
61 views 18 Jul 2022 The fundraiser for P.J. Palmer has been moved to July 24 at Chubby Rays in Jeffersontown. P.J. lost part of her right arm and leg and part of her left foot.
Transcript
0:00
fundraiser to help a young girl who was
0:02
severely injured in a lawnmower accident
0:04
was postponed today due to the weather
0:06
the okolona street rods hosted an open
0:08
car show today to get funds for p.j
0:10
palmer the two-year-old was involved in
0:13
an accident with a lawn mower and lost
0:15
part of her right arm and leg and part
0:17
of her left foot the event is to raise
0:20
money to help the family with the future
0:22
medical funds due to the rain though the
0:24
event has been pushed to next sunday so
0:26
if you couldn't go today there's your
0:27
chance before the event was called off
0:29
though the group had already raised
0:31
several thousand dollars something pj's
0:34
mom is grateful for
0:36
we're super appreciative of just
0:39
everything the outpour of support we've
0:41
received from the community
0:45
you know
0:46
something like this happens it's never
0:47
something that that's easy to navigate
0:49
and
0:51
we just really appreciate everybody and
0:54
their help and support
0:55
and the event next sunday will begin at
0:58
noon at chubby ray's louisville pizza in
1:00
jeffersontown registration is 20 dollars
1:02
but all donations are welcome
https://www.youtube.com/watch?v=knD3mxJI8Ck
——
#Malta #themummichogblogdotcom
KINNIE – The classic non-alcoholic Kinnie is Malta's favourite any-time drink, with a distinctive taste that remains unchanged since 1952. Its uniquely bittersweet, orange flavour contrasts with a secret blend of aromatic herbs to tantalise the taste buds. It is delicious on its own or as a mixer to alcoholic beverages, and we recommend a slice of orange to bring out the flavour! – https://kinnie.com/
God the Father, I offer you the divine wounds of Christ, your Son, to thank you as you deserve for the glory which you have bestowed upon your Son and our brother Jesus Christ, through whom and with whom and in whom, all honour, all glory and all thanks are given to you, o God Almighty, in the unity of the Holy Spirit for ever and ever. Saint Gorg Preca
First posted on https://themummichogblog.com
Tweets by Mummichogblogd1
https://www.linkedin.com/in/peter-mu-9171881b4/
https://www.facebook.com/themummichogblogdotcom
https://www.reddit.com/r/themummichogblog/
——-
Blessed are those who remain faithful while they are treated by others and forgive them from their hearts. Blessed are those who look into the eyes of the abandoned and marginalized and show their closeness. Blessed are those who see God in every person and strive to discover others. Blessed are those who protect and care for our common home. Blessed are those who sacrifice their own comfort to help others. Blessed are those who pray and work for full fellowship among Christians. Pope Francis. #Jesus # Catholic # Christian www.vaticannews.va/en.html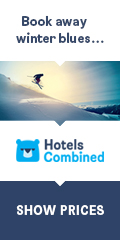 Things to see and do in Malta #malta #gozo #comino
Whether you're a history buff, a night owl, an adrenaline junkie or just a rambler looking to be overwhelmed by natural splendor, the list of things to do in Malta is endless. Whatever you're looking for in a vacation with so much to see and do, a trip to the Maltese Islands is an incomparable experience for every type of traveler. www.visitmalta.com/de/things-to-do-in-malta-and-gozo/
Follow on social media:
twitter.com/mummichogblogd1
www.facebook.com/themmummichogblogdotcom
www.reddit.com/r/themmummichogblog/
Disclaimer: Inconsistencies or differences in translation shall not be binding and shall have no legal effect for compliance or enforcement purposes. Themummichogblog cannot guarantee the validity of the information contained here. If you need specific advice (eg, medical, legal, financial, or risk management), seek advice from a licensed or knowledgeable professional in that area. According to Section 107 of the Copyright Act of 1976, the grant is for "fair use" for purposes such as criticism, comment, news reporting, teaching, scholarship, education and research .