https://themummichogblog.com/ – #themummichogblogdotcom #news #English #currentaffairs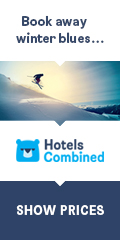 Today 19 Septem
ber
– Monday
of
t
he
38th week of the year 2022.
A very short but very telling Gospel is waiting for us in today's Eucharist. "No one lights a lamp and covers it with a lid or puts it under a bed, but they put it on the minaret, so that everyone who enters inside can see the light. Because there is nothing hidden that is not yet visible, and nothing is a mystery that is not yet recognized and brought to light." A clear word! The nature of Christianity is not something to talk about, but to live it, to see it through the eyes of others. Passwords are not worth it! It is true that if we live Christianity we will look terrible in society. They laugh at us. They can make us beautiful… even kill us. Whatever they do to us we must remain firm in our belief and even more so how we live it. At the cost of losing our place, even the seat in the Parliaments. It is useless to close our eyes so as not to see what is happening around us. It is useless to close our eyes to a symptom of cancer so that it is not there for us, because there it will eat us from the inside. At some point he will break out and kill us! Sometimes we fall for the absurdity that we can hide our sin and our guilt from God by convincing our conscience that abortion, for example, can be justified. The biggest deception in our lives because nothing can be hidden from God. Jesus also tells us clearly today: "So be careful how you listen! For whoever has, it will be given to him; and whoever doesn't have it, even what he thinks he has is taken from him". Jesus is telling us that in life we ​​cannot stop moving and searching. Those who keep going will discover new things, but those who stop, those who give up, end up losing what they have. An athlete who trains every day advances in his abilities. But an athlete who stops training ends up losing the strength he already has. Jesus is very practical and everything he tells us is always for our good. We thank him for this in today's Eucharist, Monday of the 25th Friday during the liturgical year. https://www.facebook.com/100064573454183/posts/pfbid02rii71aqXvLEtEhptPs7SDNuZ1U18psU63UZU1iLekxx4oGwaMgKFQuFTZCfgKxxyl/
Blessed are those who remain faithful while they are treated by others and forgive them from their hearts. Blessed are those who look into the eyes of the abandoned and marginalized and show their closeness. Blessed are those who see God in every person and strive to discover others. Blessed are those who protect and care for our common home. Blessed are those who sacrifice their own comfort to help others. Blessed are those who pray and work for full fellowship among Christians. Pope Francis. #Jesus # Catholic # Christian www.vaticannews.va/en.html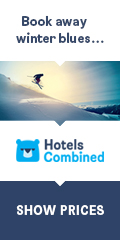 Things to see and do in Malta #malta #gozo #comino
Whether you're a history buff, a night owl, an adrenaline junkie or just a rambler looking to be overwhelmed by natural splendor, the list of things to do in Malta is endless. Whatever you're looking for in a vacation with so much to see and do, a trip to the Maltese Islands is an incomparable experience for every type of traveler. www.visitmalta.com/de/things-to-do-in-malta-and-gozo/
Follow on social media:
twitter.com/mummichogblogd1
www.facebook.com/themmummichogblogdotcom
www.reddit.com/r/themmummichogblog/
Disclaimer: Inconsistencies or differences in translation shall not be binding and shall have no legal effect for compliance or enforcement purposes. Themummichogblog cannot guarantee the validity of the information contained here. If you need specific advice (eg, medical, legal, financial, or risk management), seek advice from a licensed or knowledgeable professional in that area. According to Section 107 of the Copyright Act of 1976, the grant is for "fair use" for purposes such as criticism, comment, news reporting, teaching, scholarship, education and research .