https://themummichogblog.com/ – #themummichogblogdotcom #news #English #currentaffairs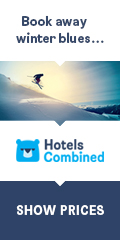 T
HE
TREMENDO
US
VALUE
OF
THE HOLY MASS
At the hour of death the masses you have heard will be your greatest consolation.
Every mass will go with you to judgment and plead for your pardon.
At every mass you can diminish the temporal punishment due to your sins, more or less according to your fervor.
Assisting devoutly at mass, you render to the Sacred Humanity of our Lord the greatest homage.
He supplies for many of your negligence and omissions.
He forgives you all the venial sins which you never confessed.
The power of Satan over you is diminished.
You afford the souls in purgatory the greatest possible relief.
One mass heard during your life will be of more benefit to you than many heard for you after your death.
You are preserved from many dangers and misfortunes which would otherwise have befallen you.
You shorten your purgatory by every mass.
Every mass wins for you a higher degree of glory in heaven.
You receive the priest's blessing which our Lord ratifies in heaven.
You kneel amidst a multitude of holy angels, who are present at the adorable sacrifice with reverential awe.
You are blessed in your temporal goods and affairs.
Everytime we assist at mass and offer the Holy Sacrifice in honor of any particular saint or angel thanking God for favors He bestowed on Him, we afford Him a great degree of honor, joy and happiness and draw His special love and protection on us. https://www.facebook.com/814296145265093/posts/pfbid022FRUrWT5q8jQW8iuzkGq9j5TSeEtuHsBgvqkD9EBzbBhwuQ1vF1tSx1N9djPYBc8l/
Blessed are those who remain faithful while they are treated by others and forgive them from their hearts. Blessed are those who look into the eyes of the abandoned and marginalized and show their closeness. Blessed are those who see God in every person and strive to discover others. Blessed are those who protect and care for our common home. Blessed are those who sacrifice their own comfort to help others. Blessed are those who pray and work for full fellowship among Christians. Pope Francis. #Jesus # Catholic # Christian www.vaticannews.va/en.html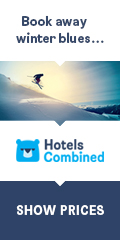 Things to see and do in Malta #malta #gozo #comino
Whether you're a history buff, a night owl, an adrenaline junkie or just a rambler looking to be overwhelmed by natural splendor, the list of things to do in Malta is endless. Whatever you're looking for in a vacation with so much to see and do, a trip to the Maltese Islands is an incomparable experience for every type of traveler. www.visitmalta.com/de/things-to-do-in-malta-and-gozo/
Follow on social media:
twitter.com/mummichogblogd1
www.facebook.com/themmummichogblogdotcom
www.reddit.com/r/themmummichogblog/
Disclaimer: Inconsistencies or differences in translation shall not be binding and shall have no legal effect for compliance or enforcement purposes. Themummichogblog cannot guarantee the validity of the information contained here. If you need specific advice (eg, medical, legal, financial, or risk management), seek advice from a licensed or knowledgeable professional in that area. According to Section 107 of the Copyright Act of 1976, the grant is for "fair use" for purposes such as criticism, comment, news reporting, teaching, scholarship, education and research .