https://themummichogblog.com/ – #themummichogblogdotcom #news #English #currentaffairs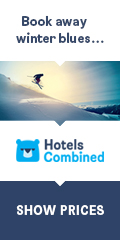 〽️🙏💐 OUR LADY DE LA
#SALETTE
Apparition: Septem
ber
19, 1846
On 19 September 1846 in La Salette, in the heart of the French Alps, the Virgin Mary appeared to two little shepherds little more than teenagers, # Mélanie #Calvat and #Maximin #Giraud. Her words and her sad attitude of hers constituted an invitation to conversion, through respect for the holiday and opposition to blasphemy. After five years of investigation, on 19 September 1851, Monsignor de Bruillard, bishop of Grenoble, issued the decree with which the apparition was approved. A basilica was soon built on the site of the prodigious event, where the Madonna is honored as "reconciler of sinners".
September 19, 1846, southeastern France. In a region of the Rhône-Alpes, in the village called La Salette, the Virgin appears to two boys who were taking their cows to graze. They were called Massimino Giraud and Melania Calvat, respectively 11 and 14 years old.
The Lady is in tears, sitting on a stone. She and she are dressed like the women of that village: a dress that goes down to her feet, a shawl, a cap on her head, an apron tied around her hips.
The cap, the hem of the shawl and her feet are adorned with garlands of roses.
A heavy chain is visible next to the roses on her shawl, while on her chest she carries a crucifix with a pair of pincers and a hammer on either side. The Lady is wrapped in a light, emanating from the crucifix that she wears around her neck.
After standing up, she gives the little shepherds a message with the task of "making all the people aware of her". The Virgin warns for the sins that men commit, announcing Hell for those who persevere in those behaviors and forgiveness for those who convert.
Our Lady addresses Melania and Massimino in this way:
«Come near, my children, do not fear: I am here to announce a great message to you. If my people do not want to submit, I am forced to let my Son's arm free. It is so strong and heavy that I can no longer support it ».
«Those who conduct the chariots do nothing but blaspheme the Name of my Son. These are the two things that weigh down my Son's arm so much. If the crop fails, it's your fault. '
"I proved it to you last year with potatoes: you didn't notice. On the contrary, when you found bad ones, you blasphemed the Name of my Son. They will continue to rot and this year, at Christmas, there will be no more ".
(At this point the speech continues in the local dialect)
"If you have wheat, don't sow it. The sown one will be eaten by insects and the one that comes will fall to dust when you beat it. A great famine will ensue. Before it, children under the age of seven will tremble and die in the arms of those who hold them. The others will do penance with famine. The walnuts will spoil and the grapes will rot ".
"If they are converted, the stones and rocks will turn into piles of wheat and the potatoes will grow by themselves in the fields. Do you pray, my children? " (…)
Then the Virgin communicates a secret to each of the two children, before disappearing into the sky above Mont-sous-les-Baisses. https://fb.watch/fE1Ij9OK8j/
Blessed are those who remain faithful while they are treated by others and forgive them from their hearts. Blessed are those who look into the eyes of the abandoned and marginalized and show their closeness. Blessed are those who see God in every person and strive to discover others. Blessed are those who protect and care for our common home. Blessed are those who sacrifice their own comfort to help others. Blessed are those who pray and work for full fellowship among Christians. Pope Francis. #Jesus # Catholic # Christian www.vaticannews.va/en.html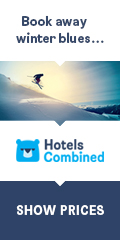 Things to see and do in Malta #malta #gozo #comino
Whether you're a history buff, a night owl, an adrenaline junkie or just a rambler looking to be overwhelmed by natural splendor, the list of things to do in Malta is endless. Whatever you're looking for in a vacation with so much to see and do, a trip to the Maltese Islands is an incomparable experience for every type of traveler. www.visitmalta.com/de/things-to-do-in-malta-and-gozo/
Follow on social media:
twitter.com/mummichogblogd1
www.facebook.com/themmummichogblogdotcom
www.reddit.com/r/themmummichogblog/
Disclaimer: Inconsistencies or differences in translation shall not be binding and shall have no legal effect for compliance or enforcement purposes. Themummichogblog cannot guarantee the validity of the information contained here. If you need specific advice (eg, medical, legal, financial, or risk management), seek advice from a licensed or knowledgeable professional in that area. According to Section 107 of the Copyright Act of 1976, the grant is for "fair use" for purposes such as criticism, comment, news reporting, teaching, scholarship, education and research .