https://themummichogblog.com/ – #themummichogblogdotcom #news #English #currentaffairs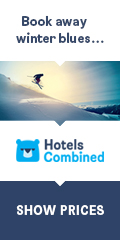 Skills
for
Succ
es
s
Octo
ber
13–November 11, 2022
Virtual
At McKinsey, we know that diverse and inclusive teams enrich creativity, innovation, and problem-solving abilities. We are passionate about progressing representation in social mobility and want to attract individuals from a wide range of backgrounds to join us.
We invite students currently studying towards a degree in Europe who self-identify as coming from a disadvantaged background* to join us for a series of informal virtual skill-building sessions. You may register for as many of the sessions as you like, and the links will be sent to you two days prior to the event.
During these interactive sessions, participants will be coached by McKinsey colleagues from diverse backgrounds and learn valuable skills that can be used in both professional and personal settings. It will also give participants the chance to discover what it's like to work in the consulting industry. Even if you have never heard of McKinsey or are unsure about a role in consulting, we would still encourage you to sign up!
*This may encompass a variety of experiences, including but not limited to being the first generation in one's family to attend university or growing up in a low-income household.
EVENT CALENDAR
OCT
13
2022
Introduction to McKinsey
5:30–6:30 p.m. (CET)
McKinsey is a global management consulting firm that serves leading businesses, governments, nongovernmental organizations, and not-for-profits. We help our clients make lasting improvements to their performance and achieve important goals.
You may not be familiar with us, but there is a chance you have seen some of our work. Among our recent projects, we have helped governments tackle sustainability, companies optimize artificial intelligence, and organizations create a fairer, more inclusive society. During this introductory session, you will learn more about life at McKinsey. You will meet colleagues who are passionate about progressing representation in social mobility and sharing a bit more about what they do and how they help clients.
Deadline to register: October 11
Sign up here
OCT
19
2022
Writing a CV
12:30–1:15 p.m. (CET)
Have you ever wondered how to best present your achievements and experiences on paper?
During this session, McKinsey recruiters will share best practices for writing and structuring a CV.
Deadline to register: October 17
Sign up here
OCT
27
2022
Introduction to problem solving and case interviews
5:30–6:30 p.m. (CET)
To help solve our clients' biggest issues, McKinsey consultants leverage their unique problem-solving skills.
During this session, we will share our approach to problem solving, as well as how to best apply those techniques during case interviews.
Deadline to register: October 25
Sign up here
NOV
03
2022
Storytelling
1:00–2:00 p.m. (CET)
Storytelling is a core part of communicating effectively with others, and helps you get your message across.
During this session, our consultants will help you build your storytelling skills and share industry "best practices" and presentation techniques.
Deadline to register: November 1
Sign up here
NOV
11
2022
Meet Our Consultants
1:00–2:00 p.m. (CET)
At McKinsey, we are dedicated to supporting individuals who come from underresourced environments or are the first-generation in their family to attend a university.
Join us for a discussion featuring consultants from different offices across the region as they talk about their backgrounds, how they came to the firm, and why prioritizing diversity around social mobility matters.
Deadline to register: November 9
Sign up here
https://www.mckinsey.com/Careers/Skills-for-Success?rid=aat_ag_af_cn&appsource=CareersBlogNewsletter&hlkid=e38fb2573065441c85bfc1dbf979176b&hctky=13828578&hdpid=550bbbd7-6e2f-4c29-8de5-3df3df6d7856
Blessed are those who remain faithful while they are treated by others and forgive them from their hearts. Blessed are those who look into the eyes of the abandoned and marginalized and show their closeness. Blessed are those who see God in every person and strive to discover others. Blessed are those who protect and care for our common home. Blessed are those who sacrifice their own comfort to help others. Blessed are those who pray and work for full fellowship among Christians. Pope Francis. #Jesus # Catholic # Christian www.vaticannews.va/en.html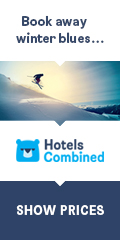 Things to see and do in Malta #malta #gozo #comino
Whether you're a history buff, a night owl, an adrenaline junkie or just a rambler looking to be overwhelmed by natural splendor, the list of things to do in Malta is endless. Whatever you're looking for in a vacation with so much to see and do, a trip to the Maltese Islands is an incomparable experience for every type of traveler. www.visitmalta.com/de/things-to-do-in-malta-and-gozo/
Follow on social media:
twitter.com/mummichogblogd1
www.facebook.com/themmummichogblogdotcom
www.reddit.com/r/themmummichogblog/
Disclaimer: Inconsistencies or differences in translation shall not be binding and shall have no legal effect for compliance or enforcement purposes. Themummichogblog cannot guarantee the validity of the information contained here. If you need specific advice (eg, medical, legal, financial, or risk management), seek advice from a licensed or knowledgeable professional in that area. According to Section 107 of the Copyright Act of 1976, the grant is for "fair use" for purposes such as criticism, comment, news reporting, teaching, scholarship, education and research .