https://themummichogblog.com/ – #themummichogblogdotcom #news #English #currentaffairs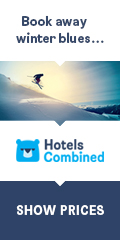 Consult
in
g
S
us
ta
in
ability Special
is
t
BeijingHong Kong SARShanghaiShenzhenTaipei
Apply Now
WHO YOU'LL WORK WITH
You will be based in our Beijing, Hong Kong, Shanghai, Shenzhen or Taipei office in Greater China as part of McKinsey Sustainability. You will be working with a unique blend of industry, functional and regional expertise to drive enormous impact through client service, knowledge development and capability building.
McKinsey has the goal of helping all industry sectors transform to get to net zero by 2050 and to cut carbon emissions by half by 2030 – with this in mind, we have launched McKinsey Sustainability, our new client-service platform.
McKinsey Sustainability seeks to be the preeminent impact partner and advisor for our clients, from the board room to the engine room, on sustainability, climate, energy transition, and Environmental, Social, and Governance (ESG). We are committed to investing behind this goal over the next four years—through our client service, knowledge and capability building, acquisitions and alliances as well as pro-bono investments.
WHAT YOU'LL DO
You will serve clients on sustainability-related engagements to help them achieve their sustainability and decarbonization goals.
In this role, you will contribute to the fields of decarbonization and Environmental, Social and Governance (ESG) to advance the energy transition which is becoming increasingly important not only in the context of environmental sustainability but also as a source of competitive advantage. You will be working with a group of McKinsey partners and consultants that are actively working to solve strategic topics in energy markets. You will have the opportunity to serve clients directly, further develop and own proprietary tools and knowledge for McKinsey and mentor more junior colleagues. You will be responsible for identifying new opportunities and developing strategies in the renewable energy field to serve clients.
Examples of the work you will do for client service include developing the economy decarbonization roadmap for a government, helping an oil & gas company develop a new electric vehicles business, identifying portfolio reshaping opportunities for a sustainable financing institution or supporting a steel company on innovative options to decarbonize its operations.
Working with senior client executives directly or by providing deep expertise to our teams, you will deliver significant transformational impact. You will have plenty of growth opportunities to specialize in a particular area of the sustainability space that is in line with your interests.
QUALIFICATIONS
Bachelor's degree from a top-tier university with consistent outstanding academic record; advanced degree or MBA is preferred 3-10 years of highly relevant work experience in the sustainability spaceBasic understanding of complex energy systems is a big plusStrong interest in sustainability, energy transition and cleantech; relevant experience in renewables (solar, wind, hydrogen, hydro, geothermal), asset decarbonization, decarbonization policy, sustainable financing, carbon offsets, carbon audit or carbon modellingAmbition to work in a fast-paced, result-oriented, multi-cultural, multi-disciplinary environment with steep learning curveFamiliarity with sustainably integrating energy efficiency considerations into a complete system for performance managementStrong quantitative, analytical and conceptual problem-solving skills combined with outstanding business acumen; comfort working with numbers/quantitative modelsProven ability to lead teams, motivate others and gain the respect of clients and colleagues; ability to work collaborativelyAbility to communicate complex ideas clearlyFluency in English and Mandarin, both written and verbal
https://www.mckinsey.com/careers/search-jobs/jobs/sustainabilityspecialist-54767?rid=aat_ag_af_cn&appsource=CareersBlogNewsletter&hlkid=c3fc58e0662047fc82af3118be4ee047&hctky=13828578&hdpid=550bbbd7-6e2f-4c29-8de5-3df3df6d7856
Blessed are those who remain faithful while they are treated by others and forgive them from their hearts. Blessed are those who look into the eyes of the abandoned and marginalized and show their closeness. Blessed are those who see God in every person and strive to discover others. Blessed are those who protect and care for our common home. Blessed are those who sacrifice their own comfort to help others. Blessed are those who pray and work for full fellowship among Christians. Pope Francis. #Jesus # Catholic # Christian www.vaticannews.va/en.html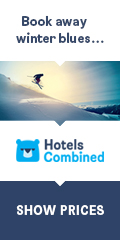 Things to see and do in Malta #malta #gozo #comino
Whether you're a history buff, a night owl, an adrenaline junkie or just a rambler looking to be overwhelmed by natural splendor, the list of things to do in Malta is endless. Whatever you're looking for in a vacation with so much to see and do, a trip to the Maltese Islands is an incomparable experience for every type of traveler. www.visitmalta.com/de/things-to-do-in-malta-and-gozo/
Follow on social media:
twitter.com/mummichogblogd1
www.facebook.com/themmummichogblogdotcom
www.reddit.com/r/themmummichogblog/
Disclaimer: Inconsistencies or differences in translation shall not be binding and shall have no legal effect for compliance or enforcement purposes. Themummichogblog cannot guarantee the validity of the information contained here. If you need specific advice (eg, medical, legal, financial, or risk management), seek advice from a licensed or knowledgeable professional in that area. According to Section 107 of the Copyright Act of 1976, the grant is for "fair use" for purposes such as criticism, comment, news reporting, teaching, scholarship, education and research .