https://themummichogblog.com/ – #themummichogblogdotcom #news #English #currentaffairs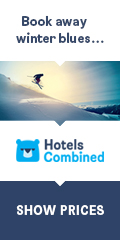 Basilica di Superga – Tor
in
o Italy
Royal tombs of the House of Savoy.
A baroque gem dominating the city
In 1706 during the Frence Spanish siege, the duke of Savoy Victor Amadeus 11 climbed on a
vantage point at Superga to watch the enemy advance. Here he promised that, if victory were achieved , he would have built a native monument.
The works, for which Juvarra was engaged, led on clearing the basilica on the crest of the hill, a gem of baroque architecture connected to the Castle of Rivoli along the same route heading to
France.
In the crypt of the church there are the Tombs of members of the Savoy dynasty, which can all be turned and alongside it has an 18th century convent. The breathtaking view from here of the city
and Alpine range is renowned, a panorama which Rousseau defined "The most wonderful sight that can strike the human eye"
Basilica di Superga
Strada Basilica di Superga 73
Torino
T: +39(0) 8997456
Blessed are those who remain faithful while they are treated by others and forgive them from their hearts. Blessed are those who look into the eyes of the abandoned and marginalized and show their closeness. Blessed are those who see God in every person and strive to discover others. Blessed are those who protect and care for our common home. Blessed are those who sacrifice their own comfort to help others. Blessed are those who pray and work for full fellowship among Christians. Pope Francis. #Jesus # Catholic # Christian www.vaticannews.va/en.html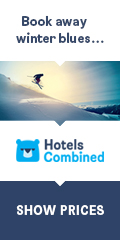 Things to see and do in Malta #malta #gozo #comino
Whether you're a history buff, a night owl, an adrenaline junkie or just a rambler looking to be overwhelmed by natural splendor, the list of things to do in Malta is endless. Whatever you're looking for in a vacation with so much to see and do, a trip to the Maltese Islands is an incomparable experience for every type of traveler. www.visitmalta.com/de/things-to-do-in-malta-and-gozo/
Follow on social media:
twitter.com/mummichogblogd1
www.facebook.com/themmummichogblogdotcom
www.reddit.com/r/themmummichogblog/
Disclaimer: Inconsistencies or differences in translation shall not be binding and shall have no legal effect for compliance or enforcement purposes. Themummichogblog cannot guarantee the validity of the information contained here. If you need specific advice (eg, medical, legal, financial, or risk management), seek advice from a licensed or knowledgeable professional in that area. According to Section 107 of the Copyright Act of 1976, the grant is for "fair use" for purposes such as criticism, comment, news reporting, teaching, scholarship, education and research .