https://themummichogblog.com/ – #themummichogblogdotcom #news #English #currentaffairs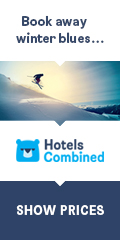 Today Septem
ber
22 – Thursday
of
t
he
38th Week of the year 2022.
"Herod said: "I beheaded John; so who is this about whom I am hearing all this?" And he began to seek to see him." King Herod was a man without any scruples. He killed indiscriminately as long as he remained attached to the seat of power. But even though John the Baptist cut off his head to expose an adulterous woman, still in his life he loved to listen. Now, in today's gospel, we hear him asking about who Jesus is because in the depths of his heart he knew that Jesus was a righteous man and, "he began to seek to see him." He let her know that when in passion they took him in front of him he bowed to him. Herod was always in crisis. But he did not know how to use it to convert. We don't care about him because we also know how to do like him. We know that this or that law is not right; this or that thing is immoral and against nature, but we still go on and do what we want despite knowing that we will kill our conscience and, also, people with abortion and euthanasia. The truth is that no matter how much we are in crisis, with God it can always be a moment of grace for us; a moment capable of changing the direction of our lives. The crisis can lead us to recognize, as Ecclesiastes tells us today, that a life without God is a branch and leaves us no fruit. But with God everything has meaning, even a crisis. Archbishop Charles Scicluna encourages us not to give up when we are in crisis but to ask for the gift that the crisis will lead us to conversion. The resistance we do when we enter a crisis and do not allow the Spirit of God to lead us in the moment of trial, condemns us to remain alone and fruitless. But if we let the Lord show us what is the most important in our lives, what is the most precious and the beast of the branch around us, we will realize how much a crisis can be a grace that changes our lives, he tells us the Archbishop. We seize the occasion of today's Eucharist to see what the Lord wants to tell us to live meaningfully, even in a crisis! https://www.facebook.com/100064573454183/posts/pfbid027tWU6SSVerk7c1sws22m4chrQgKf7RBAtF1jVcRStUYdKtxeDvaDZRnaphxhj5FBl/
Blessed are those who remain faithful while they are treated by others and forgive them from their hearts. Blessed are those who look into the eyes of the abandoned and marginalized and show their closeness. Blessed are those who see God in every person and strive to discover others. Blessed are those who protect and care for our common home. Blessed are those who sacrifice their own comfort to help others. Blessed are those who pray and work for full fellowship among Christians. Pope Francis. #Jesus # Catholic # Christian www.vaticannews.va/en.html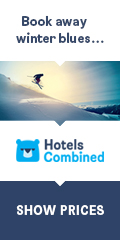 Things to see and do in Malta #malta #gozo #comino
Whether you're a history buff, a night owl, an adrenaline junkie or just a rambler looking to be overwhelmed by natural splendor, the list of things to do in Malta is endless. Whatever you're looking for in a vacation with so much to see and do, a trip to the Maltese Islands is an incomparable experience for every type of traveler. www.visitmalta.com/de/things-to-do-in-malta-and-gozo/
Follow on social media:
twitter.com/mummichogblogd1
www.facebook.com/themmummichogblogdotcom
www.reddit.com/r/themmummichogblog/
Disclaimer: Inconsistencies or differences in translation shall not be binding and shall have no legal effect for compliance or enforcement purposes. Themummichogblog cannot guarantee the validity of the information contained here. If you need specific advice (eg, medical, legal, financial, or risk management), seek advice from a licensed or knowledgeable professional in that area. According to Section 107 of the Copyright Act of 1976, the grant is for "fair use" for purposes such as criticism, comment, news reporting, teaching, scholarship, education and research .