https://themummichogblog.com/ – #themummichogblogdotcom #news #English #currentaffairs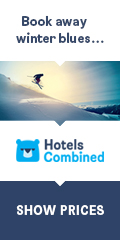 He
re are
the
prayers
for
today:
Day 1 – St.
T
he
r
es
e Novena
In the name of the Father, and of the Son, and of the Holy Spirit. Amen.
Dearest Saint Therese of Lisieux, you said that you would spend your time in heaven doing good on earth.
Your trust in God was complete. Pray that He may increase my trust in His goodness and mercy as I ask for the following petitions…
(State your intentions)
Pray for me that I, like you, may have great and innocent confidence in the loving promises of our God. Pray that I may live my life in union with God's plan for me, and one day see the Face of God whom you loved so deeply.
Saint Therese, you were faithful to God even unto the moment of your death. Pray for me that I may be faithful to our loving God. May my life bring peace and love to the world through faithful endurance in love for God our savior.
Loving God, you blessed St. Therese with a capacity for a great love. Help me to believe in your unconditional love for each of your children, especially for me.
I love you, Lord. Help me to love you more!
Glory be to the Father, to the Son, and to the Holy Spirit. As it was in the beginning, is now, and ever shall be, world without end.
Amen.
In the name of the Father, and of the Son, and of the Holy Spirit. Amen. https://www.facebook.com/100076589315930/posts/pfbid0KzjNS3vcLhKXozzpjXcUjrHExF8Z4HDkXmbp2LWp8zo5xqvUeHkEesHup2rcxA3El/
Blessed are those who remain faithful while they are treated by others and forgive them from their hearts. Blessed are those who look into the eyes of the abandoned and marginalized and show their closeness. Blessed are those who see God in every person and strive to discover others. Blessed are those who protect and care for our common home. Blessed are those who sacrifice their own comfort to help others. Blessed are those who pray and work for full fellowship among Christians. Pope Francis. #Jesus # Catholic # Christian www.vaticannews.va/en.html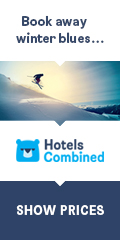 Things to see and do in Malta #malta #gozo #comino
Whether you're a history buff, a night owl, an adrenaline junkie or just a rambler looking to be overwhelmed by natural splendor, the list of things to do in Malta is endless. Whatever you're looking for in a vacation with so much to see and do, a trip to the Maltese Islands is an incomparable experience for every type of traveler. www.visitmalta.com/de/things-to-do-in-malta-and-gozo/
Follow on social media:
twitter.com/mummichogblogd1
www.facebook.com/themmummichogblogdotcom
www.reddit.com/r/themmummichogblog/
Disclaimer: Inconsistencies or differences in translation shall not be binding and shall have no legal effect for compliance or enforcement purposes. Themummichogblog cannot guarantee the validity of the information contained here. If you need specific advice (eg, medical, legal, financial, or risk management), seek advice from a licensed or knowledgeable professional in that area. According to Section 107 of the Copyright Act of 1976, the grant is for "fair use" for purposes such as criticism, comment, news reporting, teaching, scholarship, education and research .