https://themummichogblog.com/ – #themummichogblogdotcom #news #English #currentaffairs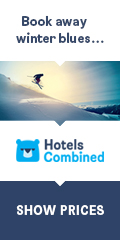 J
es
usign My Pa
in
to You dear Jes
us
.
Jesus, I assign my pain and suffering to that which You suffered during Your Agony on Calvary.
For every abuse and verbal onslaught I suffer, I offer it in honour of Your Crowning of Thorns. For every unfair criticism of me, I offer it in honour of Your humiliation in front of Pilate.
For every physical torment I endure at the hands of others, I offer it in honour of Your Scourging at the Pillar. For every insult I endure I offer it up in honour of the physical torture You endured during the Crowning of Thorns when they tore out Your Eye.
For every time I imitate You, impart Your Teachings, and when I am sneered at in Your Name, let me help You on the road to Calvary.
Help me to be rid of pride and never to be afraid to admit that I love You, dear Jesus. Then, when all seems hopeless in my life, dear Jesus, help me to be brave by remembering how You willingly allowed Yourself to be Crucified in such a vile and cruel way.
Help me to stand up and be counted as a true Christian, a true soldier in Your army, humble and contrite in my heart, in remembrance of the Sacrifice You made for me.
Hold my hand, dear Jesus, and show me how my own suffering can inspire others to join Your army with like-minded souls who love You.
Help me to accept suffering and to offer it up to You, as a gift to save souls, in the final battle against the tyranny of the evil one. Amen. https://www.facebook.com/100064362805018/posts/pfbid02XrRgV2bGrU2BV6ZzZV1NcWUdu4u5ezfCX7ou29DNfTMMB7ZKgR6dra2AKzxpWKjPl/
Blessed are those who remain faithful while they are treated by others and forgive them from their hearts. Blessed are those who look into the eyes of the abandoned and marginalized and show their closeness. Blessed are those who see God in every person and strive to discover others. Blessed are those who protect and care for our common home. Blessed are those who sacrifice their own comfort to help others. Blessed are those who pray and work for full fellowship among Christians. Pope Francis. #Jesus # Catholic # Christian www.vaticannews.va/en.html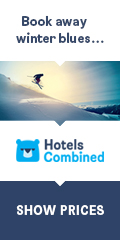 Things to see and do in Malta #malta #gozo #comino
Whether you're a history buff, a night owl, an adrenaline junkie or just a rambler looking to be overwhelmed by natural splendor, the list of things to do in Malta is endless. Whatever you're looking for in a vacation with so much to see and do, a trip to the Maltese Islands is an incomparable experience for every type of traveler. www.visitmalta.com/de/things-to-do-in-malta-and-gozo/
Follow on social media:
twitter.com/mummichogblogd1
www.facebook.com/themmummichogblogdotcom
www.reddit.com/r/themmummichogblog/
Disclaimer: Inconsistencies or differences in translation shall not be binding and shall have no legal effect for compliance or enforcement purposes. Themummichogblog cannot guarantee the validity of the information contained here. If you need specific advice (eg, medical, legal, financial, or risk management), seek advice from a licensed or knowledgeable professional in that area. According to Section 107 of the Copyright Act of 1976, the grant is for "fair use" for purposes such as criticism, comment, news reporting, teaching, scholarship, education and research .