https://themummichogblog.com/ – #themummichogblogdotcom #news #English #currentaffairs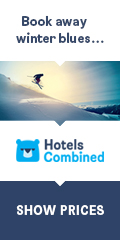 THIRTYTH
OF
SA
IN
T MIHL – DOBLIBARE
Dear listeners of Radio Maria,
On the occasion of the feast of "Saint Michael the Archangel"
We inform you that on Thursday, September 22, the 3-day festival for the parish of Doblibare begins.
During these 3 days, Radio Maria e Kosova will broadcast the Holy Mass live from the Saint Mihill Parish in Doblibara starting at 17:00.
Celebrant: Don Shtjefen Dodes, director of Radio Mary of Kosovo;
Parish priest: Don Robert Jakaj.
After the mass, there will be a seminar for evangelization by the prayer group "Saint Flori and Lauri" in Pristina, led by Mr. Dede Palokaj.
All of you who cannot physically participate in this mass and evangelistic seminar, can follow us through the waves of Radio Mary of Kosovo, on the frequencies 107.4 MHz for the Prishtina region and 105.2 MHz for the Dukagjin plain as well as 98.4 MHz for the Anamorava region.
You can also listen to us online on our website radiomariakosove.org as well as through the iPhone or Samsung "Radio Maria Kosovo" application.
Three days, opportunity to renew spiritually!
Doblibare, September 22-24, from Thursday to Saturday, 5 p.m.
Saint Michael, protect us! https://www.facebook.com/100042937975064/posts/pfbid0Yt4EQ9DV1nNiQdhYxxPM6juuHWbs99pKMiYp6irmhyfXbevXCtKdUja3xLx2qJVtl/
Blessed are those who remain faithful while they are treated by others and forgive them from their hearts. Blessed are those who look into the eyes of the abandoned and marginalized and show their closeness. Blessed are those who see God in every person and strive to discover others. Blessed are those who protect and care for our common home. Blessed are those who sacrifice their own comfort to help others. Blessed are those who pray and work for full fellowship among Christians. Pope Francis. #Jesus # Catholic # Christian www.vaticannews.va/en.html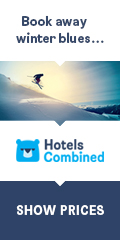 Things to see and do in Malta #malta #gozo #comino
Whether you're a history buff, a night owl, an adrenaline junkie or just a rambler looking to be overwhelmed by natural splendor, the list of things to do in Malta is endless. Whatever you're looking for in a vacation with so much to see and do, a trip to the Maltese Islands is an incomparable experience for every type of traveler. www.visitmalta.com/de/things-to-do-in-malta-and-gozo/
Follow on social media:
twitter.com/mummichogblogd1
www.facebook.com/themmummichogblogdotcom
www.reddit.com/r/themmummichogblog/
Disclaimer: Inconsistencies or differences in translation shall not be binding and shall have no legal effect for compliance or enforcement purposes. Themummichogblog cannot guarantee the validity of the information contained here. If you need specific advice (eg, medical, legal, financial, or risk management), seek advice from a licensed or knowledgeable professional in that area. According to Section 107 of the Copyright Act of 1976, the grant is for "fair use" for purposes such as criticism, comment, news reporting, teaching, scholarship, education and research .