https://themummichogblog.com/ – #themummichogblogdotcom #news #English #currentaffairs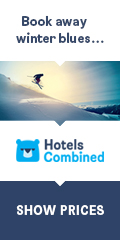 🇮🇹🌿 HAPPY
FR
IDAY 🌿🇮🇹
PROGRAMS OF TODAY 23 SEPTEMBER
⭐️FOR MORE INFORMATION 🔹CONDUCTOR🔹RETURN AND 🔹DOWNLOAD:
click here⭐⭐ www.radiomaria.it
06:45
The good morning of Radio Maria
07:00
Morning Prayers – The Saint of the day
07:30
Rosary – Lauds – Holy Mass in connection with the
Parish of San Giorgio Vescovo – Donori (South Sardinia)
9:00 am
Christian reading of the chronicle and of history
(by the Director Father Livio)
10:00
Catechesis: "ENVIES THE BITE OF THE DEVIL"
(Father Livio)
10:20
News from Vatican Radio
10:30
Portrait of a Saint: "Saints in Mission"
(Marzia Salvetti)
11:00 am
Biblical spirituality
(Don Luciano Sole)
11:50
News flash
11:55
The Psalms
12:00 pm
Angelus – Now Media
12:25
Friday prayers
half past twelve
Psychology in the pages of the Gospel
(Gianlorenzo Castaldi)
13:30
News from the world and the Church
14:10
Afternoon together: fragments of the daily life of our listeners live
(Roberta)
15:00
Prayer to Jesus Crucified and Crown of the 7 Sorrows of the Most Holy Mary led by live listeners
15:15
Let's start again from Christian education
(Br. Donato Petti)
16:10
Flash News
16:13
Catechesis: "The Holy Rosary – The prayer that Mary desires"
(Father Livio)
16:40
Rosary – Vespers – Holy Mass in connection with the
Parish of Sant'Alberto – Valderice (Trapani)
18:00
The Christian Prayer
(Don Marco Manoni)
7:00 pm
Live news from Vatican Radio
19:15
Christian reading of the chronicle and of history
(by the Director Father Livio)
8:00 pm
Evening Prayers – Live Children's Prayers
20:30
Rosary animated by youth groups in connection with the
Parish of San Paolo – Terni
21:25
Youth catechesis: "Mary's words in Medjugorje"
(Father Livio)
22:30
Compline
22:50
St. John Bosco
(Don Tino Rolfi)
23:35
The messages of the Queen of Peace in Medjugorje
23:50
Rosario live with the listeners
00:27
Christian reading of chronicle and history – Catechesis
(Director Father Livio)
01:50
Bible and Christian life
(Father Ubaldo Terrinoni)
02:50
Rosary from Medjugorje – Chaplet of Divine Mercy
03:40
Tales of a Russian pilgrim
(Radio version by Roberta)
04:30
In search of the lost virtues
(Mons.Alessandro Pronzato)
05:45
Rosary with Saint John Paul II
06:10
The joy of loving
(Father Livio) https://www.facebook.com/114014721969820/posts/pfbid02MZozncqPLCpzcbM7N6XM9VtkgcCGsSQbnSyxYMoNYuWR8h3c68e6wdqczXh92xesl/
Blessed are those who remain faithful while they are treated by others and forgive them from their hearts. Blessed are those who look into the eyes of the abandoned and marginalized and show their closeness. Blessed are those who see God in every person and strive to discover others. Blessed are those who protect and care for our common home. Blessed are those who sacrifice their own comfort to help others. Blessed are those who pray and work for full fellowship among Christians. Pope Francis. #Jesus # Catholic # Christian www.vaticannews.va/en.html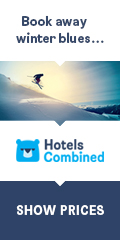 Things to see and do in Malta #malta #gozo #comino
Whether you're a history buff, a night owl, an adrenaline junkie or just a rambler looking to be overwhelmed by natural splendor, the list of things to do in Malta is endless. Whatever you're looking for in a vacation with so much to see and do, a trip to the Maltese Islands is an incomparable experience for every type of traveler. www.visitmalta.com/de/things-to-do-in-malta-and-gozo/
Follow on social media:
twitter.com/mummichogblogd1
www.facebook.com/themmummichogblogdotcom
www.reddit.com/r/themmummichogblog/
Disclaimer: Inconsistencies or differences in translation shall not be binding and shall have no legal effect for compliance or enforcement purposes. Themummichogblog cannot guarantee the validity of the information contained here. If you need specific advice (eg, medical, legal, financial, or risk management), seek advice from a licensed or knowledgeable professional in that area. According to Section 107 of the Copyright Act of 1976, the grant is for "fair use" for purposes such as criticism, comment, news reporting, teaching, scholarship, education and research .