AUS
TUNGSA
US
SCHLUSS
is
etzte Aktuali
sie
rung: 07.08.2022
Diehref="https://amzn.to/3S9U4Dx">TheMummiChogBlogDotCommzn.to/3LIiLEG">von TheMummiChogBlogDotCom ("Unternehmen", "wir", "unser", "uns") auf https://themummichogblog.com (die "Site") bereitgestellten Informationen dienen nur allgemeinen Informationszwecken. Alle Informationen auf der Website werden in gutem Glauben bereitgestellt, jedoch geben wir keinerlei ausdrückliche oder stillschweigende Zusicherung oder Gewährleistung hinsichtlich der Genauigkeit, Angemessenheit, Gültigkeit, Zuverlässigkeit, Verfügbarkeit oder Vollständigkeit von Informationen auf der Website.
UNTER KEINEN UMSTÄNDEN HAFTEN WIR IHNEN GEGENÜBER FÜR VERLUSTE ODER SCHÄDEN JEGLICHER ART, DIE DURCH DIE NUTZUNG DER WEBSITE ODER DAS VERTRAUEN AUF DIE AUF DER WEBSITE BEREITGESTELLTEN INFORMATIONEN ENTSTEHEN. IHRE NUTZUNG DER WEBSITE UND IHR VERTRAUEN AUF JEGLICHE INFORMATIONEN AUF DER WEBSITE ERFOLGT AUSSCHLIESSLICH AUF IHR EIGENES RISIKO.
HAFTUNGSAUSSCHLUSS FÜR EXTERNE LINKS
Die Website kann Links zu anderen Websites oder Inhalten, die Dritten gehören oder von diesen stammen, oder Links zu Websites und Funktionen enthalten (oder Sie können über die Website gesendet werden). Solche externen Links werden von uns nicht untersucht, überwacht oder auf Richtigkeit, Angemessenheit, Gültigkeit, Zuverlässigkeit, Verfügbarkeit oder Vollständigkeit überprüft.
Der skizzierte Haftungsausschluss wurde beispielsweise mit PolicyMaker.io erstellt, einer kostenlosen Webanwendung zur Erstellung hochwertiger Rechtsdokumente. Der Haftungsausschluss-Generator von PolicyMaker ist ein benutzerfreundliches Tool zum Erstellen einer hervorragenden Muster-Haftungsausschlussvorlage für eine Website, einen Blog, einen E-Commerce-Shop oder eine App.
WIR ÜBERNEHMEN KEINE GEWÄHRLEISTUNG, UNTERSTÜTZUNG, GARANTIE ODER VERANTWORTUNG FÜR DIE GENAUIGKEIT ODER ZUVERLÄSSIGKEIT VON INFORMATIONEN, DIE VON WEBSEITEN DRITTER ANGEBOTEN WERDEN, DIE ÜBER DIE WEBSITE ODER EINE WEBSITE ODER FUNKTION VERLINKT WERDEN, DIE IN EINEM BANNER ODER EINER ANDEREN WERBUNG VERLINKT WERDEN. WIR SIND KEINE PARTEI ODER IN IRGENDEINER WEISE VERANTWORTLICH FÜR DIE ÜBERWACHUNG VON TRANSAKTIONEN ZWISCHEN IHNEN UND DRITTANBIETERN VON PRODUKTEN ODER DIENSTLEISTUNGEN.
HAFTUNGSAUSSCHLUSS FÜR PARTNER
Die Website kann Links zu Partner-Websites enthalten, und wir erhalten möglicherweise eine Partner-Provision für alle Käufe oder Aktionen, die Sie auf den Partner-Websites unter Verwendung dieser Links tätigen.
HAFTUNGSAUSSCHLUSS FÜR FEHLER UND AUSLASSUNGEN
Obwohl wir alle Anstrengungen unternommen haben, um sicherzustellen, dass die auf dieser Website enthaltenen Informationen aus zuverlässigen Quellen stammen, ist TheMummiChogBlogDotCom nicht verantwortlich für Fehler oder Auslassungen oder für die Ergebnisse, die sich aus der Verwendung dieser Informationen ergeben. Alle Informationen auf dieser Website werden "wie besehen" bereitgestellt, ohne Garantie für Vollständigkeit, Genauigkeit, Aktualität oder die Ergebnisse, die durch die Verwendung dieser Informationen erzielt werden, und ohne Gewährleistung jeglicher Art, ausdrücklich oder stillschweigend, einschließlich, aber nicht beschränkt auf Garantien für Leistung, Marktgängigkeit und Eignung für einen bestimmten Zweck.
In keinem Fall haften TheMummiChogBlogDotCom, seine verbundenen Partnerschaften oder Unternehmen oder deren Partner, Vertreter oder Mitarbeiter Ihnen oder anderen gegenüber für Entscheidungen oder Maßnahmen, die im Vertrauen auf die Informationen auf dieser Website getroffen werden, oder für Folgeschäden, Sonderfälle oder ähnliches Schäden, auch wenn auf die Möglichkeit solcher Schäden hingewiesen wurde.
HAFTUNGSAUSSCHLUSS FÜR LOGOS UND WARENZEICHEN
Alle Logos und Warenzeichen Dritter, auf die auf https://themummichogblog.com verwiesen wird, sind Warenzeichen und Logos ihrer jeweiligen Eigentümer. Die Einbeziehung solcher Marken oder Logos impliziert oder begründet keine Genehmigung, Befürwortung oder Förderung von TheMummiChogBlogDotCom durch diese Eigentümer.
KONTAKTIERE UNS
Sollten Sie Feedback, Kommentare, Anfragen nach technischem Support oder andere Anfragen haben, kontaktieren Sie uns bitte per E-Mail: [email protected].
Dieser Haftungsausschluss wurde am 07.08.2022 von PolicyMaker.io für https://themummichogblog.com erstellt.
Blessed are those who remain faithful while they are treated by others and forgive them from their hearts. Blessed are those who look into the eyes of the abandoned and marginalized and show their closeness. Blessed are those who see God in every person and strive to discover others. Blessed are those who protect and care for our common home. Blessed are those who sacrifice their own comfort to help others. Blessed are those who pray and work for full fellowship among Christians. Pope Francis. #Jesus # Catholic # Christian www.vaticannews.va/en.html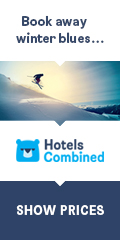 Things to see and do in Malta #malta #gozo #comino
Whether you're a history buff, a night owl, an adrenaline junkie or just a rambler looking to be overwhelmed by natural splendor, the list of things to do in Malta is endless. Whatever you're looking for in a vacation with so much to see and do, a trip to the Maltese Islands is an incomparable experience for every type of traveler. www.visitmalta.com/de/things-to-do-in-malta-and-gozo/
Follow on social media:
twitter.com/mummichogblogd1
www.facebook.com/themmummichogblogdotcom
www.reddit.com/r/themmummichogblog/
Disclaimer: Inconsistencies or differences in translation shall not be binding and shall have no legal effect for compliance or enforcement purposes. Themummichogblog cannot guarantee the validity of the information contained here. If you need specific advice (eg, medical, legal, financial, or risk management), seek advice from a licensed or knowledgeable professional in that area. According to Section 107 of the Copyright Act of 1976, the grant is for "fair use" for purposes such as criticism, comment, news reporting, teaching, scholarship, education and research .