https://themummichogblog.com/ – #themummichogblogdotcom #news #English #currentaffairs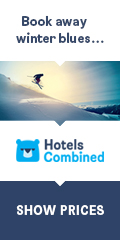 🔴 Fl-2021, l-Awtorità tal-Ippj
an
ar approvat proġett massiċċ ta' lukanda b
is
wit is-swar tal-
Im
d
in
a, fis-sit tat-Tattingers Club. Dan l-iżvilupp enormi kien se jkerrah il-veduti storiċi tal-Imdina, jipperikola s-swar u l-Loġġa tal-Palju fir-Rabat, kif ukoll jisraq art pubblika sabiex jinqered post ta' valur storiku fenomenali.
📝 Flimkien ma' Din l-Art Helwa u l-Archaeological Society Malta, aħna appellajna din id-deċiżjoni. It-Tribunal tal-Ippjanar (EPRT) għadu kemm tana raġun u rrevoka l-permess għaliex ma sarux l-istudji ġeoloġiċi meħtieġa qabel l-approvazzjoni tal-proġett u minħabba d-disinn inadegwat tiegħu.
L-avukat Claire Bonello u l-perit Tara Cassar irrappreżentaw lill-għaqdiet f'dan l-appell.
Il-ġlieda tkompli ✊
————
🔴 In 2021, the Planning Authority approved a massive hotel right next to the Mdina bastions, on the Tattingers Club site. This development would have ruined historical views of Mdina, endangered the bastions and the Loġġa tal-Palju in Rabat, as well as taken over public land for the destruction of a historical site of phenomenal value.
📝 Together with Din l-Art Helwa and the Archaeological Society Malta, we appealed this decision. The Planning Tribunal (EPRT) has just ruled in our favour and revoked the permit since the necessary geological studies had not been carried out before the project's approval and because of the proposal's inadequate design.
Lawyer Claire Bonello and perit Tara Cassar represented the organisations in this appeal.
fight continues ✊ https://www.facebook.com/100064801623832/posts/pfbid02iLBBSXJ4qMdnCSKvD3uh3MrVZts4Wq5HXqF6vKDogZQgqqQjNHrYXWaLakhmv5xvl/
Jesused are those who remain faithful while they are treated by others and forgive them from their hearts. Blessed are those who look into the eyes of the abandoned and marginalized and show their closeness. Blessed are those who see God in every person and strive to discover others. Blessed are those who protect and care for our common home. Blessed are those who sacrifice their own comfort to help others. Blessed are those who pray and work for full fellowship among Christians. Pope Francis. #Jesus # Catholic # Christian www.vaticannews.va/en.html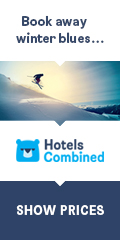 Things to see and do in Malta #malta #gozo #comino
Whether you're a history buff, a night owl, an adrenaline junkie or just a rambler looking to be overwhelmed by natural splendor, the list of things to do in Malta is endless. Whatever you're looking for in a vacation with so much to see and do, a trip to the Maltese Islands is an incomparable experience for every type of traveler. www.visitmalta.com/de/things-to-do-in-malta-and-gozo/
Follow on social media:
twitter.com/mummichogblogd1
www.facebook.com/themmummichogblogdotcom
www.reddit.com/r/themmummichogblog/
Disclaimer: Inconsistencies or differences in translation shall not be binding and shall have no legal effect for compliance or enforcement purposes. Themummichogblog cannot guarantee the validity of the information contained here. If you need specific advice (eg, medical, legal, financial, or risk management), seek advice from a licensed or knowledgeable professional in that area. According to Section 107 of the Copyright Act of 1976, the grant is for "fair use" for purposes such as criticism, comment, news reporting, teaching, scholarship, education and research .