https://themummichogblog.com/ – #themummichogblogdotcom #news #English #currentaffairs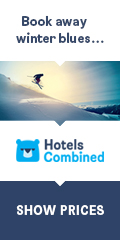 Il-5 J
um
t
an
-Novena ad Unur San Padre Pio o Pietrelc
in
a
IL-5 JUM: OMMNA TAS-SEMA
Mill-Evanġelju ta' Ġwanni (19, 25-27)
Ħdejn is-salib ta' Ġesù kien hemm ommu u oħtu, Marija mart Klofa, u Marija ta' Magdala. Meta Ġesù ra lil ommu u lid-dixxiplu li kien iħobb hemmhekk, qal lil ommu: "Mara, ara ibnek". Imbagħad qal lid-dixxiplu: 'Ara, ommok'. U minn dik is-siegħa d-dixxiplu ħadha f'daru.
Mill-Kitbiet ta' Padre Pio
Irridu nagħmlu kull sforz, bħal ħafna erwieħ eletti, biex nimxu dejjem fuq din l-Omm Imqaddsa, biex nimxu qrib tagħha peress li m'hemm l-ebda triq oħra li twassal għall-ħajja ħlief it-triq li timxi Ommna. Ejjew ma nirrifjutawx li nieħdu din it-triq, aħna li rridu naslu fit-tmiem tal-vjaġġ tagħna. (Ittri I, 1 ta' Lulju 1915) Nixtieq li jkolli vuċi b'saħħitha biżżejjed biex nistieden lill-midinbin tad-dinja kollha biex iħobbu lill-Madonna. (Ittri I, 1 ta' Mejju 1912)
Riflessjoni
Tħobb lil San Piju, kellek imħabba tenera u devozzjoni lejn Ommna tas-Smewwiet. Għinna nagħmlu d-devozzjoni tagħna għal din Omm Alla ġentili u mħabba dejjem aktar profonda. Akkumpanjana, biex b'fiduċja nersqu lejn qalbha ommha, biex inħobbuha, insejħuha u nqimuha dejjem bir-reċita tar-Rużarju Mqaddes tagħha.
Glorja lill-Missier… https://www.facebook.com/groups/103313633055457/permalink/5441496769237090/
Jesused are those who remain faithful while they are treated by others and forgive them from their hearts. Blessed are those who look into the eyes of the abandoned and marginalized and show their closeness. Blessed are those who see God in every person and strive to discover others. Blessed are those who protect and care for our common home. Blessed are those who sacrifice their own comfort to help others. Blessed are those who pray and work for full fellowship among Christians. Pope Francis. #Jesus # Catholic # Christian www.vaticannews.va/en.html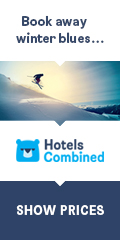 Things to see and do in Malta #malta #gozo #comino
Whether you're a history buff, a night owl, an adrenaline junkie or just a rambler looking to be overwhelmed by natural splendor, the list of things to do in Malta is endless. Whatever you're looking for in a vacation with so much to see and do, a trip to the Maltese Islands is an incomparable experience for every type of traveler. www.visitmalta.com/de/things-to-do-in-malta-and-gozo/
Follow on social media:
twitter.com/mummichogblogd1
www.facebook.com/themmummichogblogdotcom
www.reddit.com/r/themmummichogblog/
Disclaimer: Inconsistencies or differences in translation shall not be binding and shall have no legal effect for compliance or enforcement purposes. Themummichogblog cannot guarantee the validity of the information contained here. If you need specific advice (eg, medical, legal, financial, or risk management), seek advice from a licensed or knowledgeable professional in that area. According to Section 107 of the Copyright Act of 1976, the grant is for "fair use" for purposes such as criticism, comment, news reporting, teaching, scholarship, education and research .